Rain Chandelier-Lg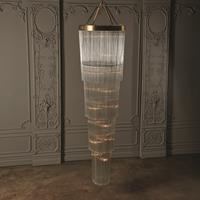 Dimensions
Comes with 26 boxes of glass 108"H x 32"Dia. (800 lbs)
Comes with boxesofglass66314.32cm H x 81.28cm Dia. (362.87 kg)
Canopy 6"Dia.
Canopy 15.24cm Dia.
MAX HEIGHT WITH CHAIN INCLUDED 168"H
MAX HEIGHT WITH CHAIN INCLUDED 426.72cm H

Holds sixteen 60W "A" bulbs
4' metal chain - Extra Chain is available,
6"Dia. x 3.5"
UL listed
Brass, Gold


A 96" oversized iron frame powder painted light bronze plus 48" of chain supports and canopy holds 16 Type "A" bulbs illuminating 312 glass textured canes. Each cane forms a hook and is 36" in length with texture down the entire length. Video of glassmaking is available. The vertical stria of the texture of each cane causes light to refract beautifully at each level of the 8 levels of bulbs from top to bottom with 2 bulbs on each level. Total weight estimated at 800 lbs. Includes an overweight ceiling attachment meant to be screwed/bolted/attached to the actual ceiling beams where it is being installed, complete instructions are included. Requirement for a licensed electrician to install this massive and heavy fixture. One singular round light bronze finished strap of brass surrounds the entire diameter of the top level of canes adding a finished detail and touch.
View Details
Benefits of Registering
Order Online
View Inventory
Create Projects
Download Tear Sheets and Product Images
Receive our latest updates
Registering for Global Views also registers for Studio A | Home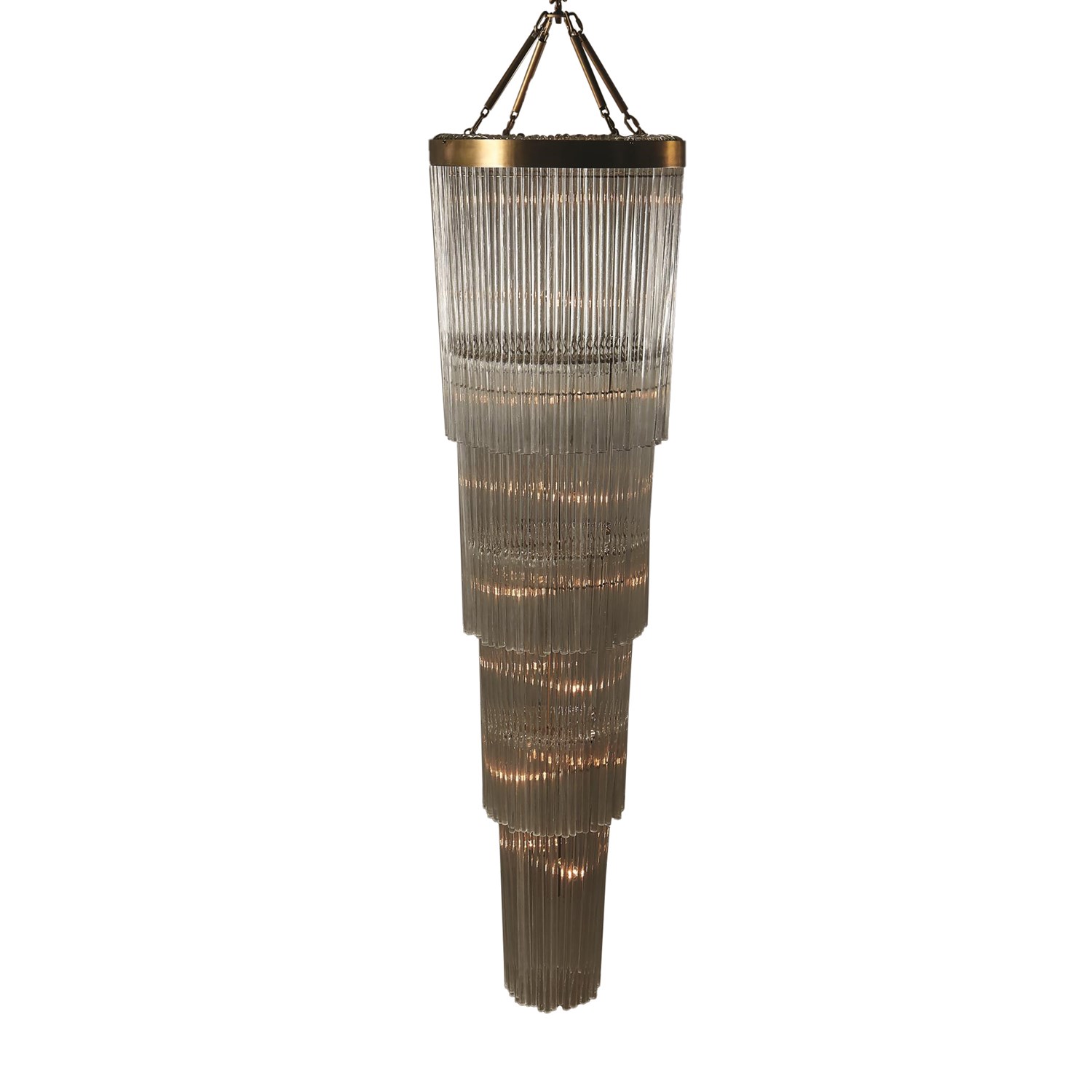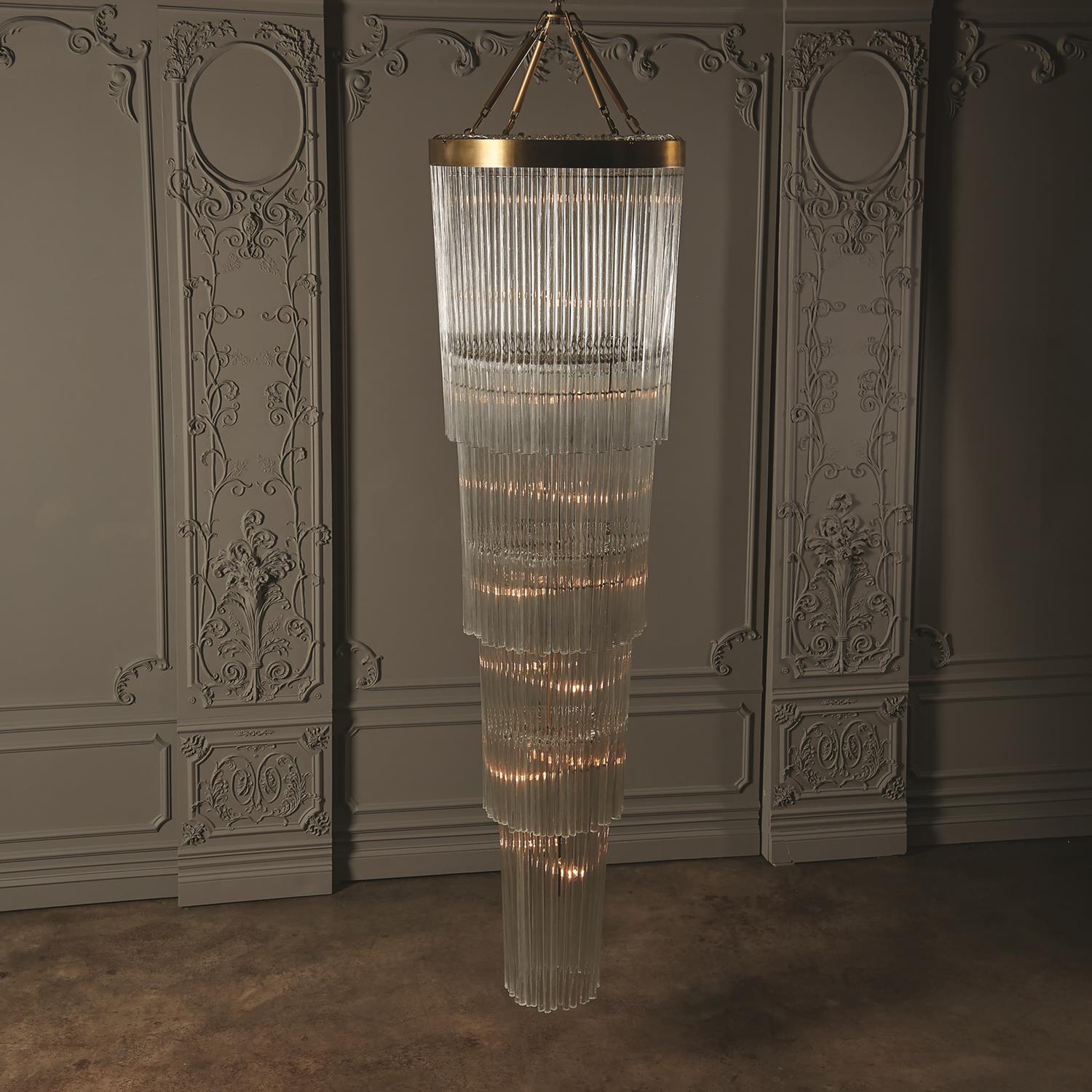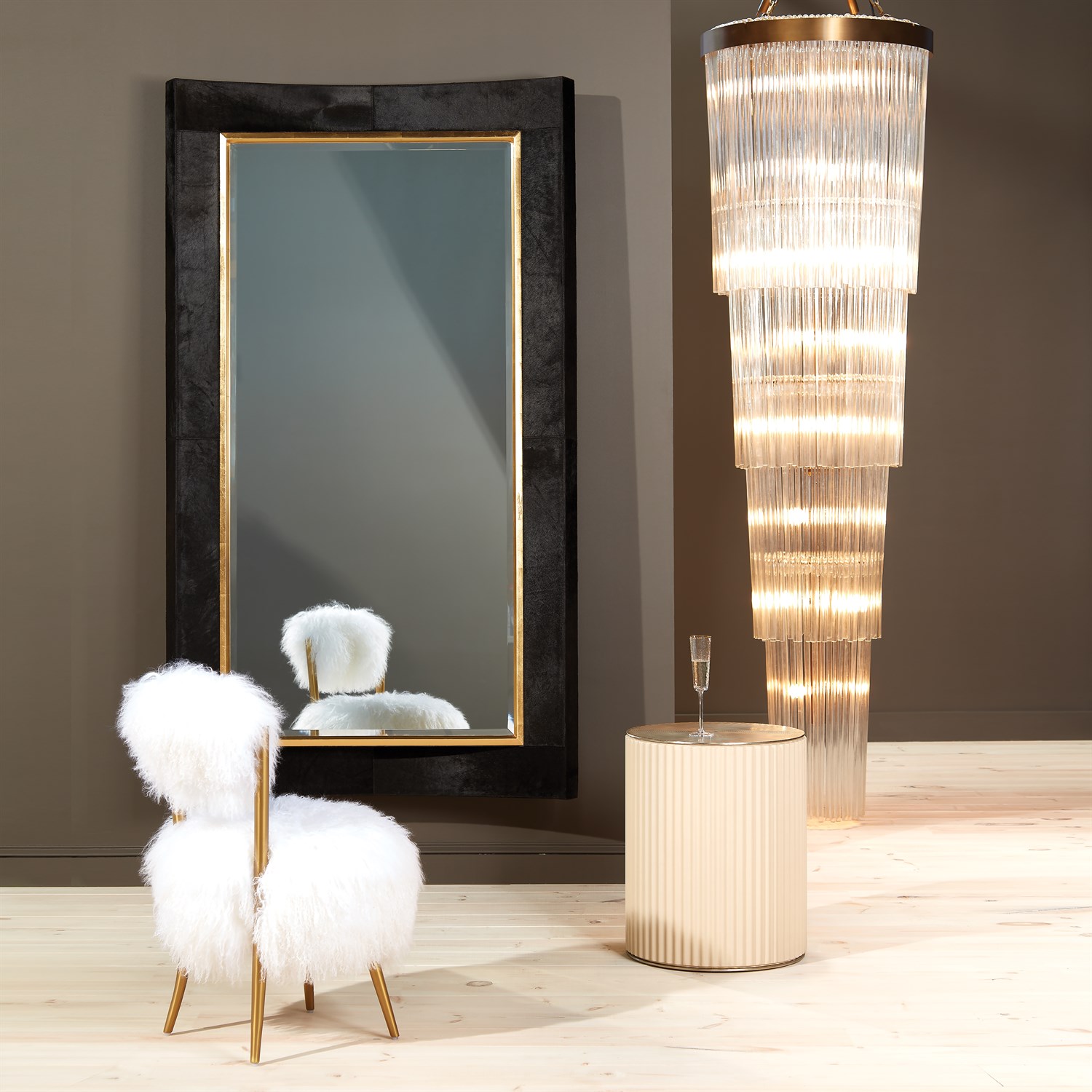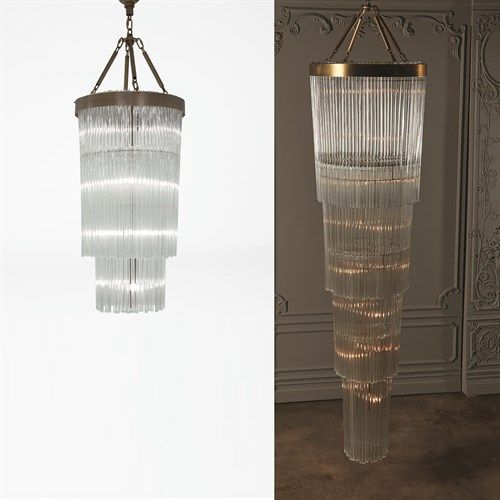 Rain Chandelier-Large
IMAGE GALLERY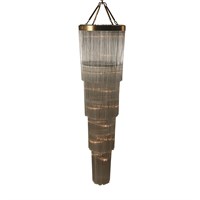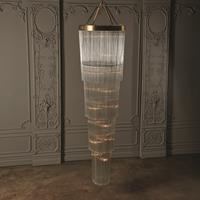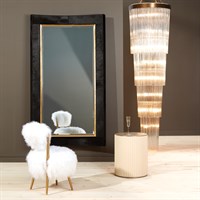 VIDEO GALLERY