EXPLORE
NEW INTRODUCTIONS
Each Wrapped Vase is created by a construction technique in which clay is rolled into thin sheets and manipulated into shapes with hand-applied texture for detail.

Designed to blend a modern style with a natural, rustic feel, The Arbor Media Cabinet is perfect for a beachside home or high-rise city living. Beautiful oak veneer and oak hardwood spindles create open spaces for displaying pieces.

The Radial Cut-Out Mirror is sand cast aluminum with hand-applied patina and a brass finish.

Across the world, artisans carve the wood native to the area in which they live; what they make varies depending on the maker and their circumstances. Utilitarian objects such as a spoon, a tray or a bowl can be carved, as can artistic or sacred objects such as statuary. The inspiration for these candlesticks however was a base for a balancing toy, one made purely for play and to bring joy. The original inspiration piece comes from Kenya, Africa and is the collections of the Museum of International Folk Art.

Deckled Edge is used to describe torn, distressed paper edges. Italian ceramic with a ripped and rough edge that makes it truly one of a kind!

Inspired by the linear grain of the birch tree, our Paper Birch Pot has deckled edges, reactive sage colored glaze and is watertight.

The Emory Chest front panels are made of resin and perfectly juxtapose the wire-brushed eucalyptus frame. Two doors with an adjustable shelf.

The Pinched Collection is mouth-blown Italian glassware with pinched detail.

Influenced by the adornment of sculptural golden earrings worn by the Peul tribe noblewomen in Mali. Portuguese slip cast ceramic.

For hundreds of years artisans have turned to natural forms for design inspiration, color direction, and pattern direction. In the Southwest, Native American ceramic artists, basket makers, weavers, and painters give new expression to these forms and apply them on variety of both utilitarian and decorative objects and textiles. The graphic and modern designs defining these beaded pillows comes from the dramatic landscape and natural world found in the Southwest.

Portuguese slip-molded ceramic with an organic tree-like shape and glaze mimicing the patina of rusted iron.

Hand formed vessels with a highly reactive Raku-like glaze on ceramic. No two are alike.

Made from Peruvian alpaca wool, our beautifully woven Cojin Pillow is a cozy addition to any living space. We are proud to support Peru and the development of a sustainable industry that treats the Alpaca with care and dignity.

Our Alder Sectional is a contemporary armless sectional with open seating perfect for relaxing. The interchangeable units provide multiple configuration options and the locking hardware assures each unit stays connected and in place once assembled. Extra loft padding on each seat cushion provides unimaginable comfort and firmness. Our fabric is rated for high traffic and wear and is treated to provide years of protection from stain and moisture damage. Each chair includes matching lumbar pillow except ottoman.

Inspired by the Etruscan civilization of ancient Italy, our Etruscan Vases are Italian ceramic with a gunmetal and reactive green glaze. The hand-painted warriors and horses are representative of that time.

An actual timber log is cut into panels to form the frame of our Timber Mirror. A layer of brass metal sheeting is applied by hammer to highlight the grain of the wood.

The Primitive Vase is Portuguese molded porcelain with a natural, organic feel and a reactive bronze glaze. Truly a one of a kind art vase.

The ornate Totem Vase Collection is slip cast Portuguese ceramic with hand applied highlights.

The Graffiti Square Vase is slip cast Italian ceramic with hand scribed and painted decoration.
shop
OUR BRANDS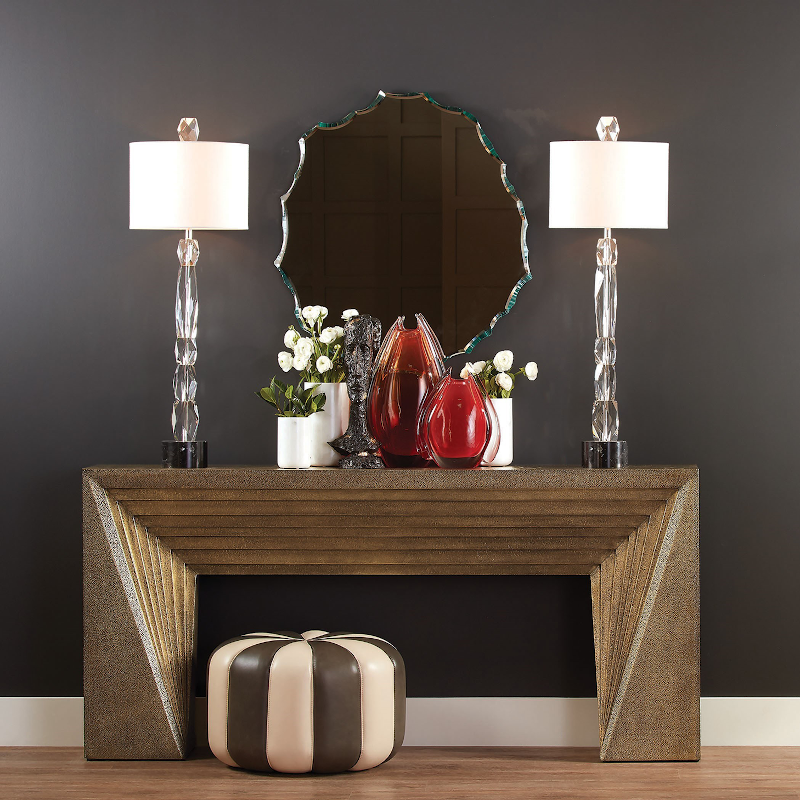 Global Views
From a fashion forward accessory company, Global Views is now your total home resource ... learn more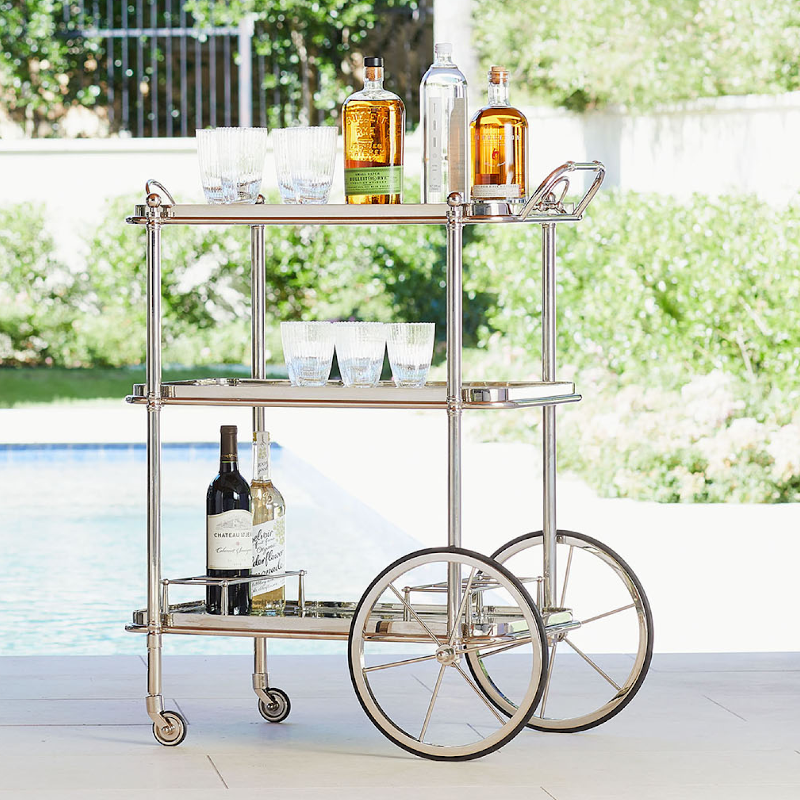 Signature III
Please welcome Signature III to the Global Views family! A softer and glamorous sister to our original two companies ... learn more
Sign up for Our Latest Updates