Margot Side Table-Nickel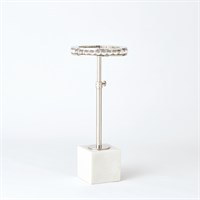 Dimensions
Overall 24.5"H x 10.25"Dia. (33.6 lbs)
Overall 62.23cm H x 26.04cm Dia. (15.24 kg)
Base Dims 6"L x 6"W x 6"H
Base Dims 15.24cm L x 15.24cm W x 15.24cm H
Top Dims 1.5"H x 10.25"Dia.
Top Dims 3.81cm H x 26.04cm Dia.

Weight Capacity: 15 lbs
Nickel
Wipe clean with a soft, dry cloth or static duster. Do not use abrasive cleaning solution as it may cause damage to the Item's finish.
Minimum Height: 19.5", Maximum Height: 24.25"


Certainly a showstopper, this multipurpose side table is adorned with round glass baubles and a gorgeous marble base that screams glam! The adjustable table height is designed to pair with the Margo Champagne Bucket or alone as a glamorous accent table. Separately or as a pair, this multifunctional piece exemplifies our love for multipurpose design.
View Details
Benefits of Registering
Order Online
View Inventory
Create Projects
Download Tear Sheets and Product Images
Receive our latest updates
Registering for Global Views also registers for Studio A | Home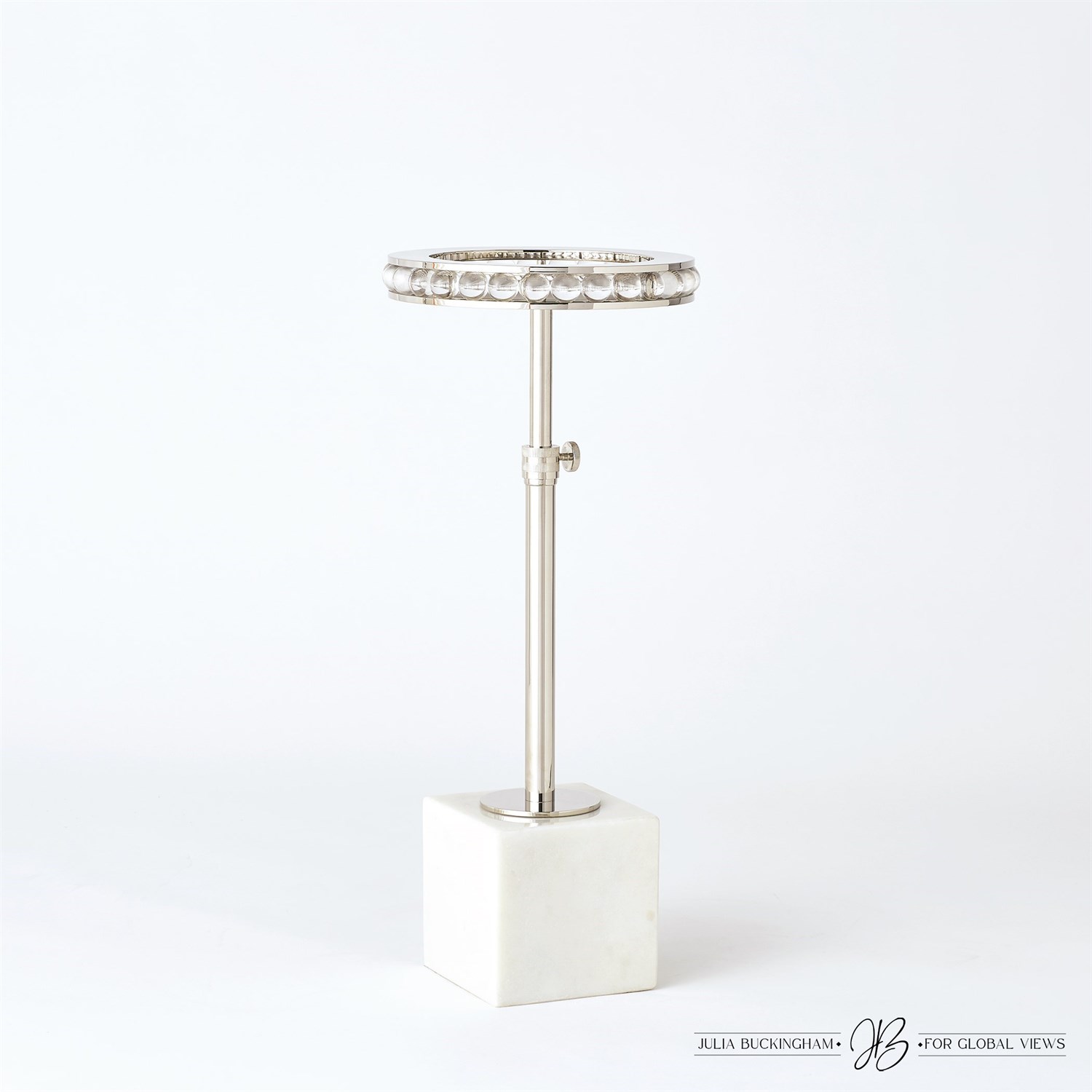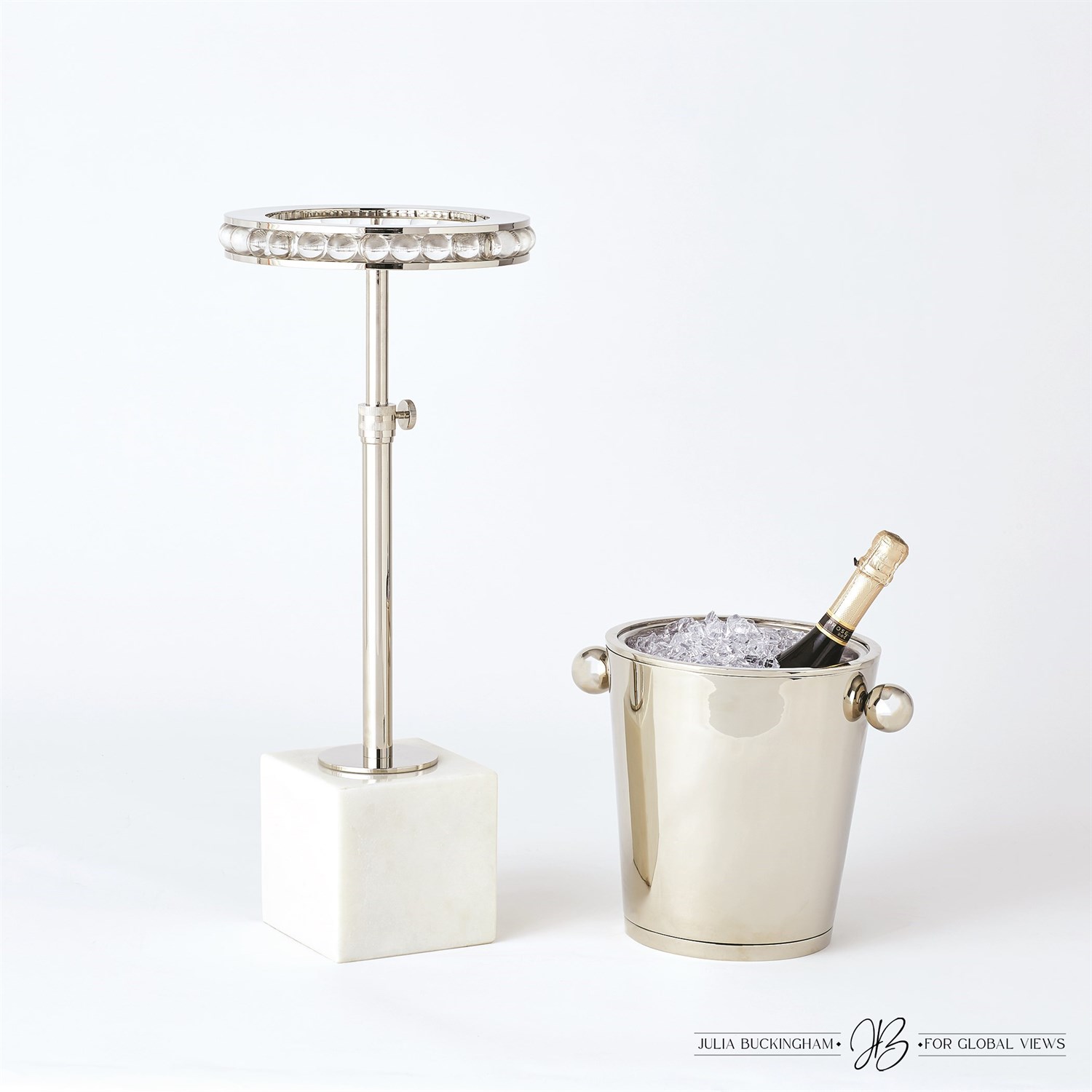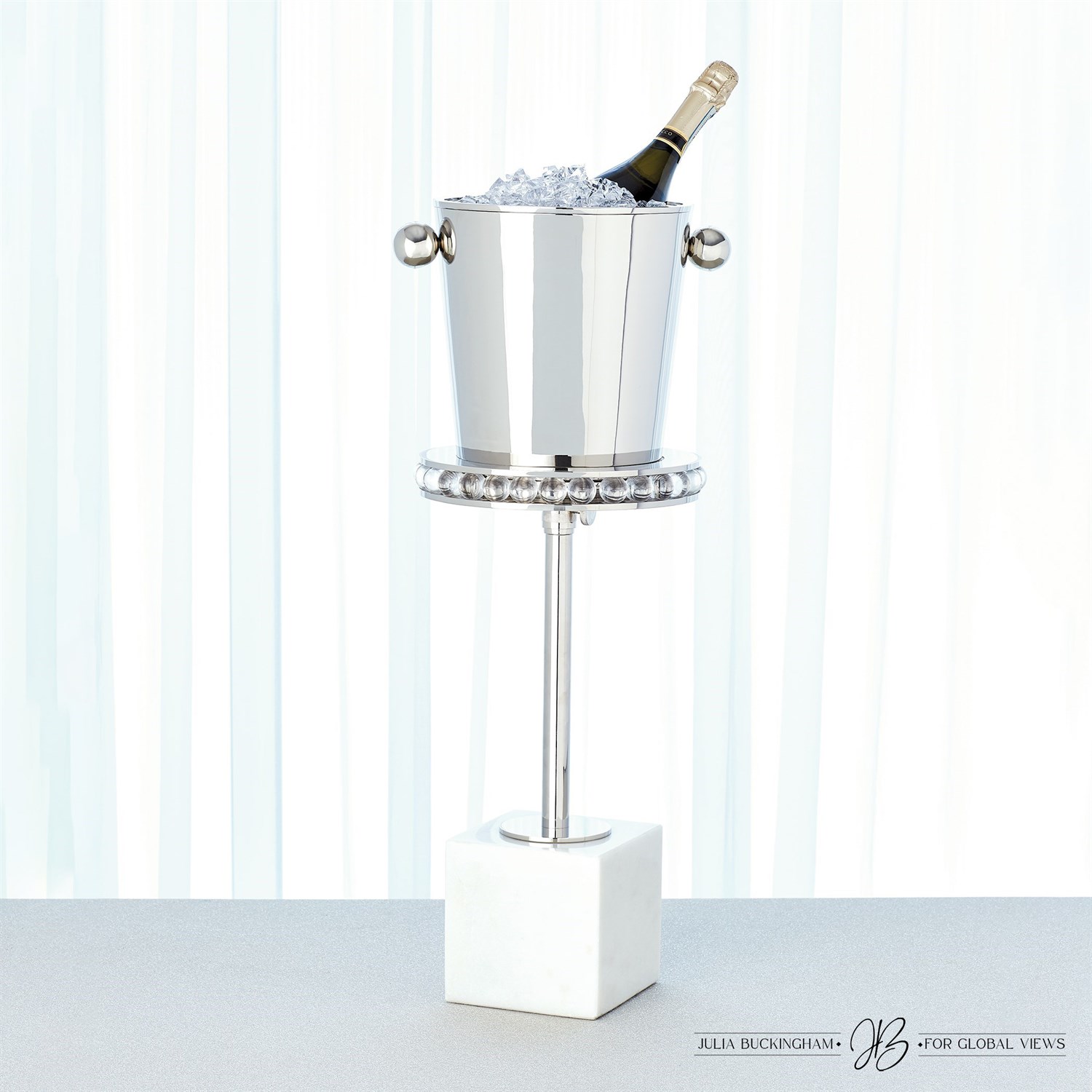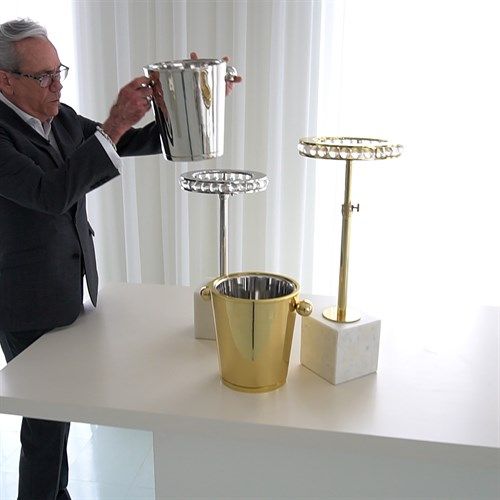 Margot Side Table-Nickel
IMAGE GALLERY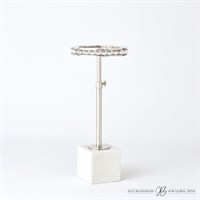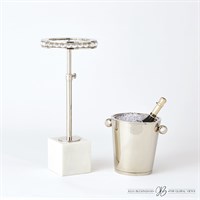 VIDEO GALLERY