Kyoto Etagere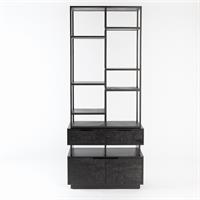 Dimensions
Overall 39"W x 94"H x 17.5"D (202.82 lbs)
Overall 99.06cm W x 238.76cm H x 44.45cm D (92 kg)
Shelf Dims 14.5"D (30 lbs)
Shelf Dims 36.83cm D (13.61 kg)
Drawer Interior Dims 33.66"W
Drawer Interior Dims 85.5cm W
Open Shelves 16.5"W x 14.5"D
Open Shelves 41.91cm W x 36.83cm D
Middle Open Shelves 16.75"W x 6"H x 16"D
Middle Open Shelves 42.55cm W x 15.24cm H x 40.64cm D
Bottom Shelves 18.5"W x 5.75"H x 16"D
Bottom Shelves 46.99cm W x 14.61cm H x 40.64cm D
Drawer Interior 17"W x 5.5"H x 13.5"D
Drawer Interior 43.18cm W x 13.97cm H x 34.29cm D

Shelf weight capacity: 30 lbs
Gmelina, MDF, Plywood
Black, PU Topcoat 10% Sheen
Jagged Black over Worn Black
Open Shelf Heights: 6", 9.5", 14.25", 18", 20", 23"


This painstaking carving process is aimed to show a different side of the natural beauty and texture of wood that is not usually seen on plain surfaces. The peaks and valleys created convey an abstract texture that is organic and sculptural in form. Painted in black, the texture mimics that of delicate charcoal with none of its instability. Constructed of Gmelina wood, a cousin to Beechwood. Matte black finish.
View Details
Benefits of Registering
Order Online
View Inventory
Create Projects
Download Tear Sheets and Product Images
Receive our latest updates
Registering for Global Views also registers for Studio A | Home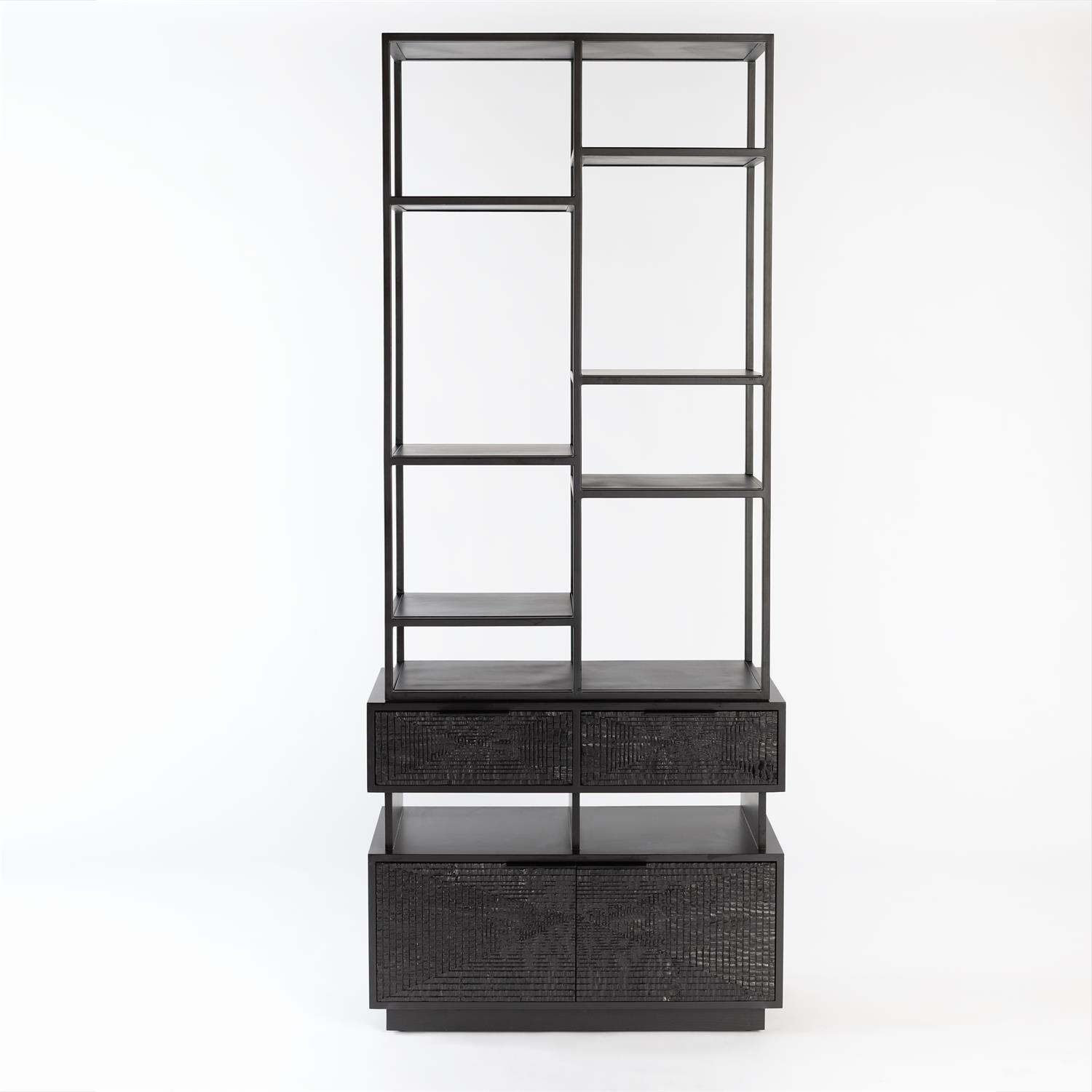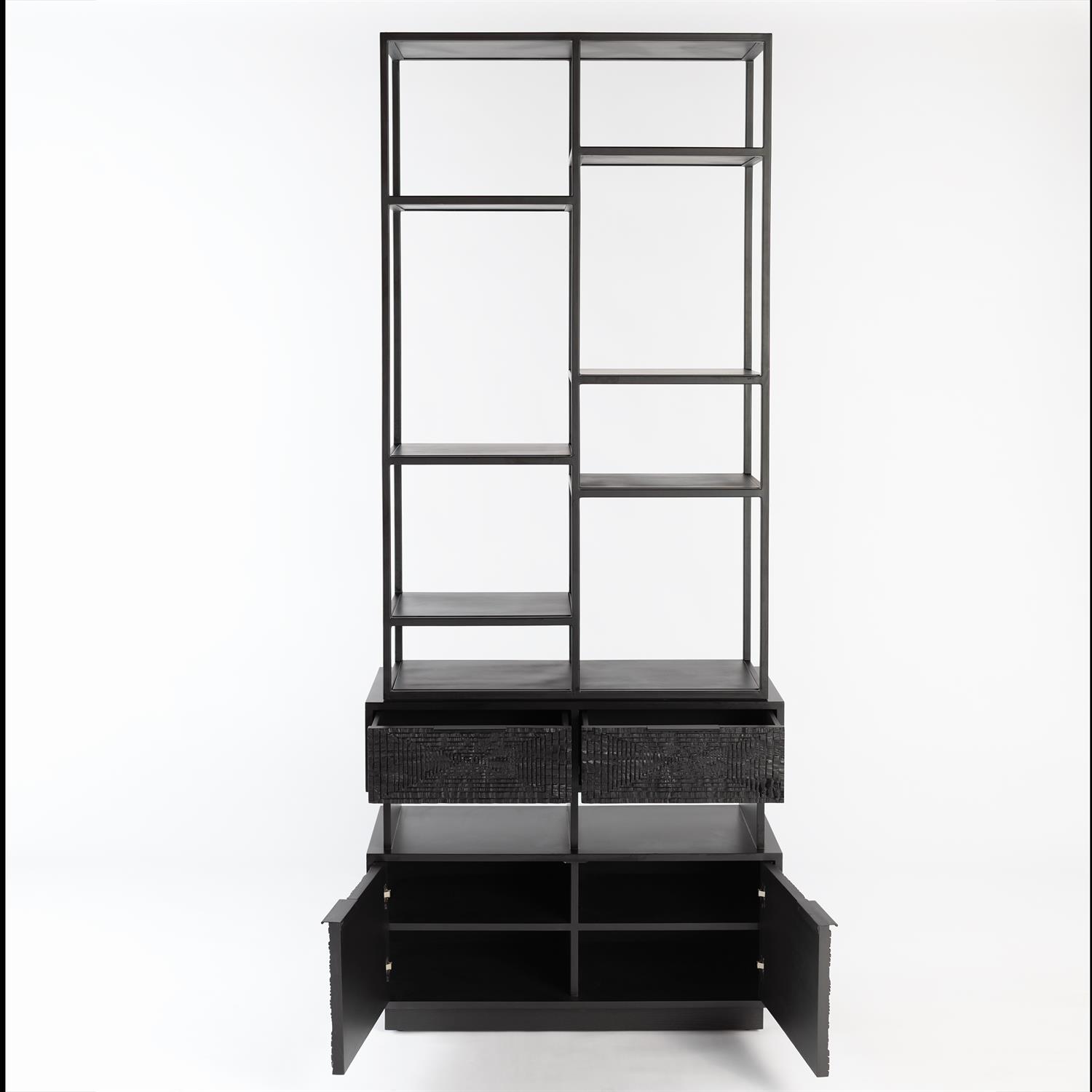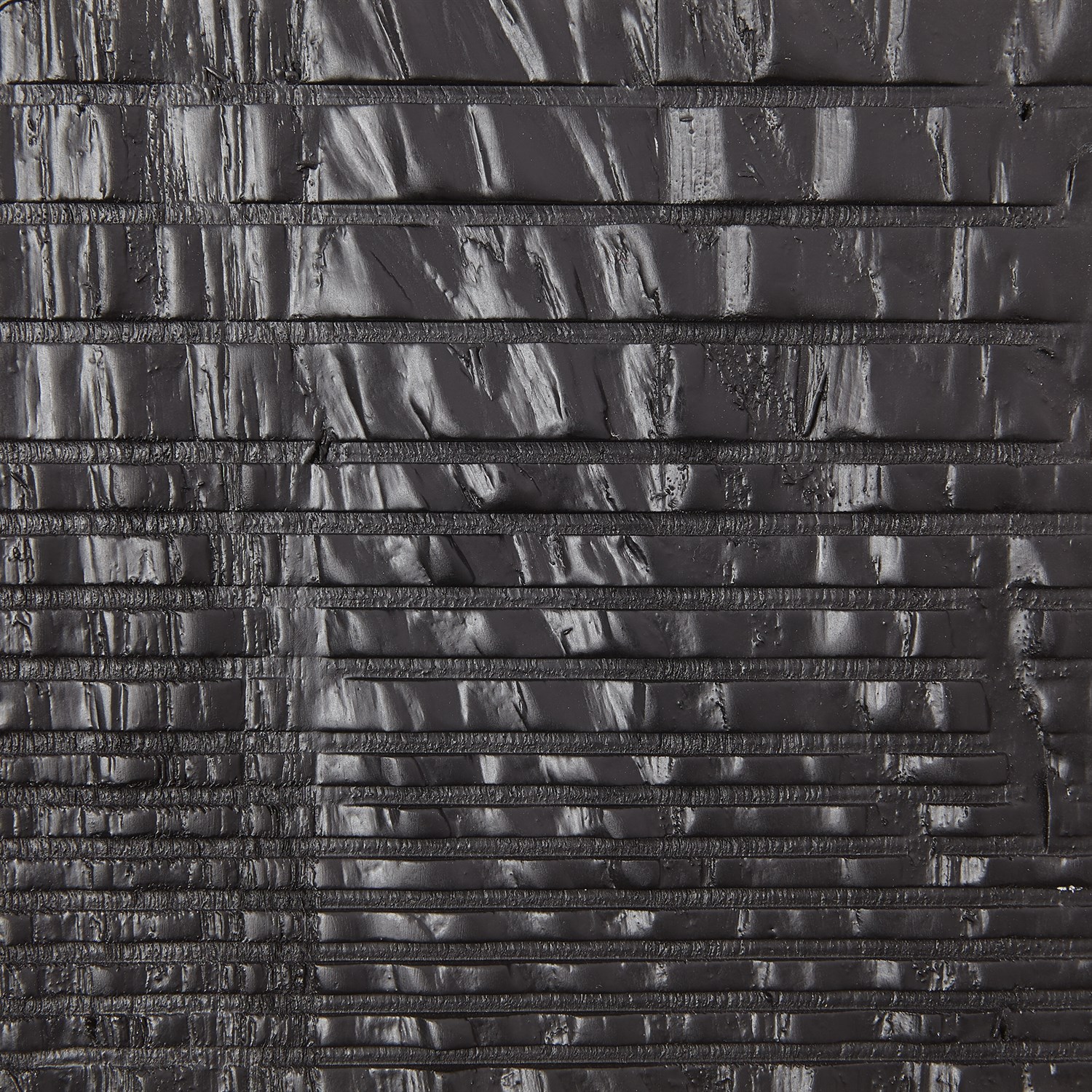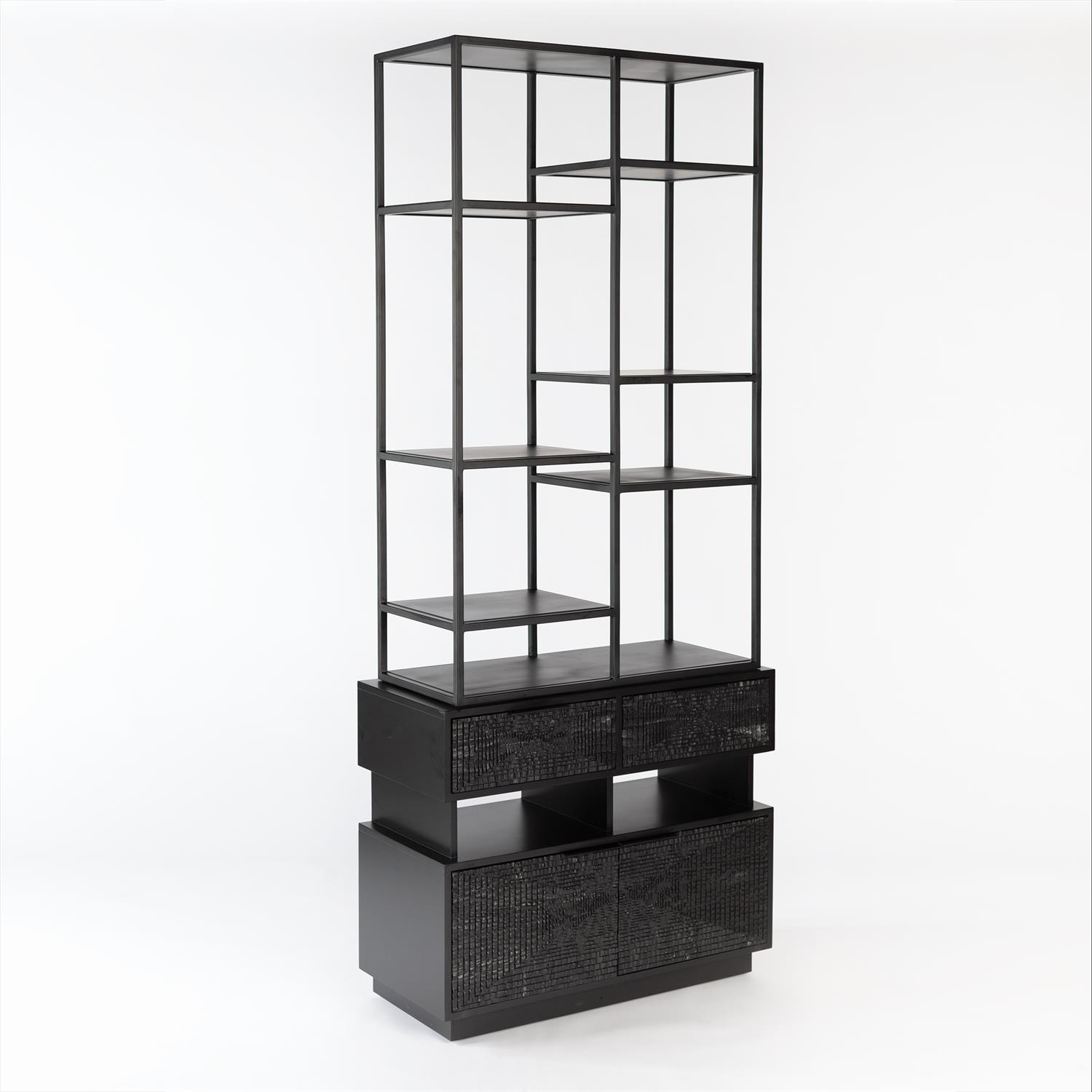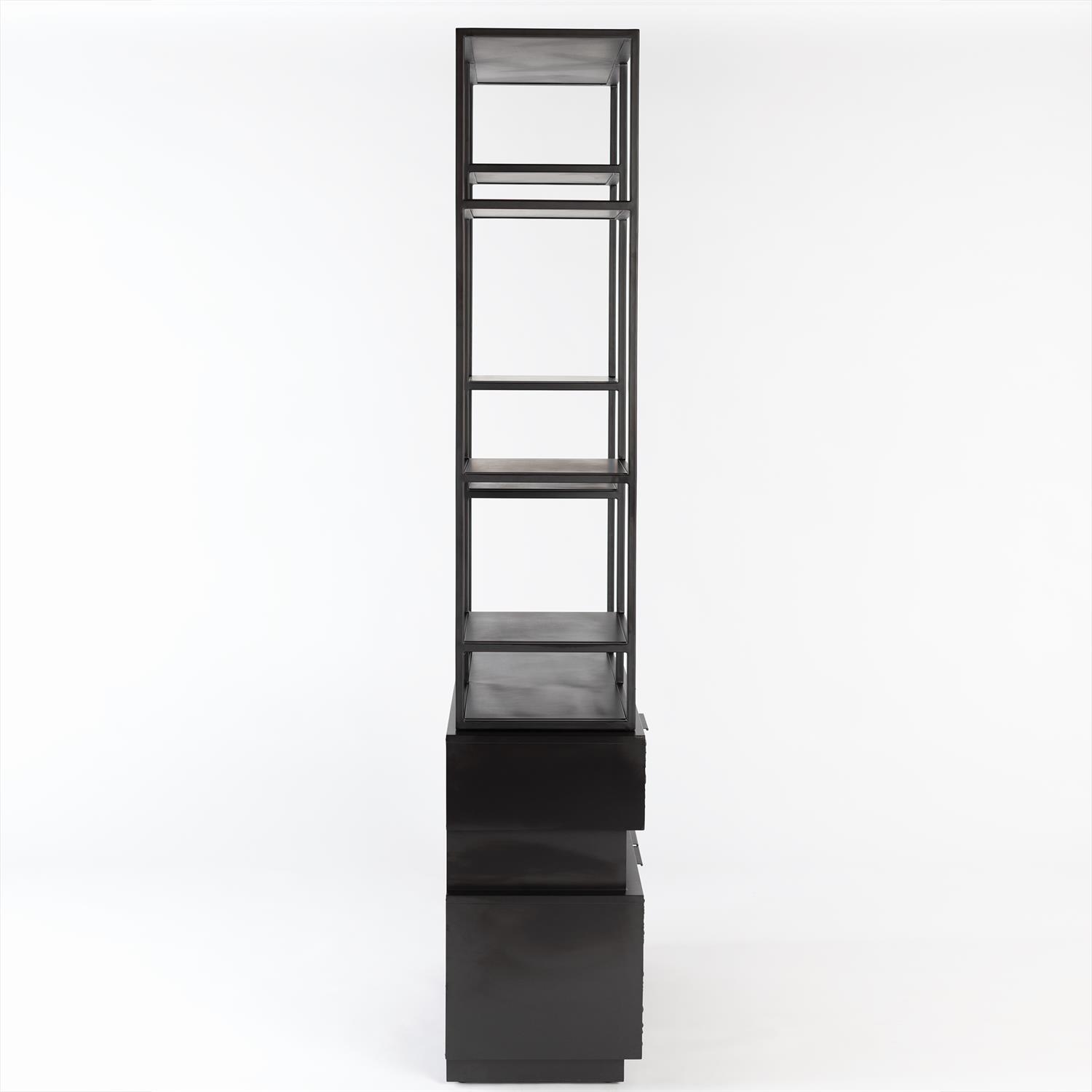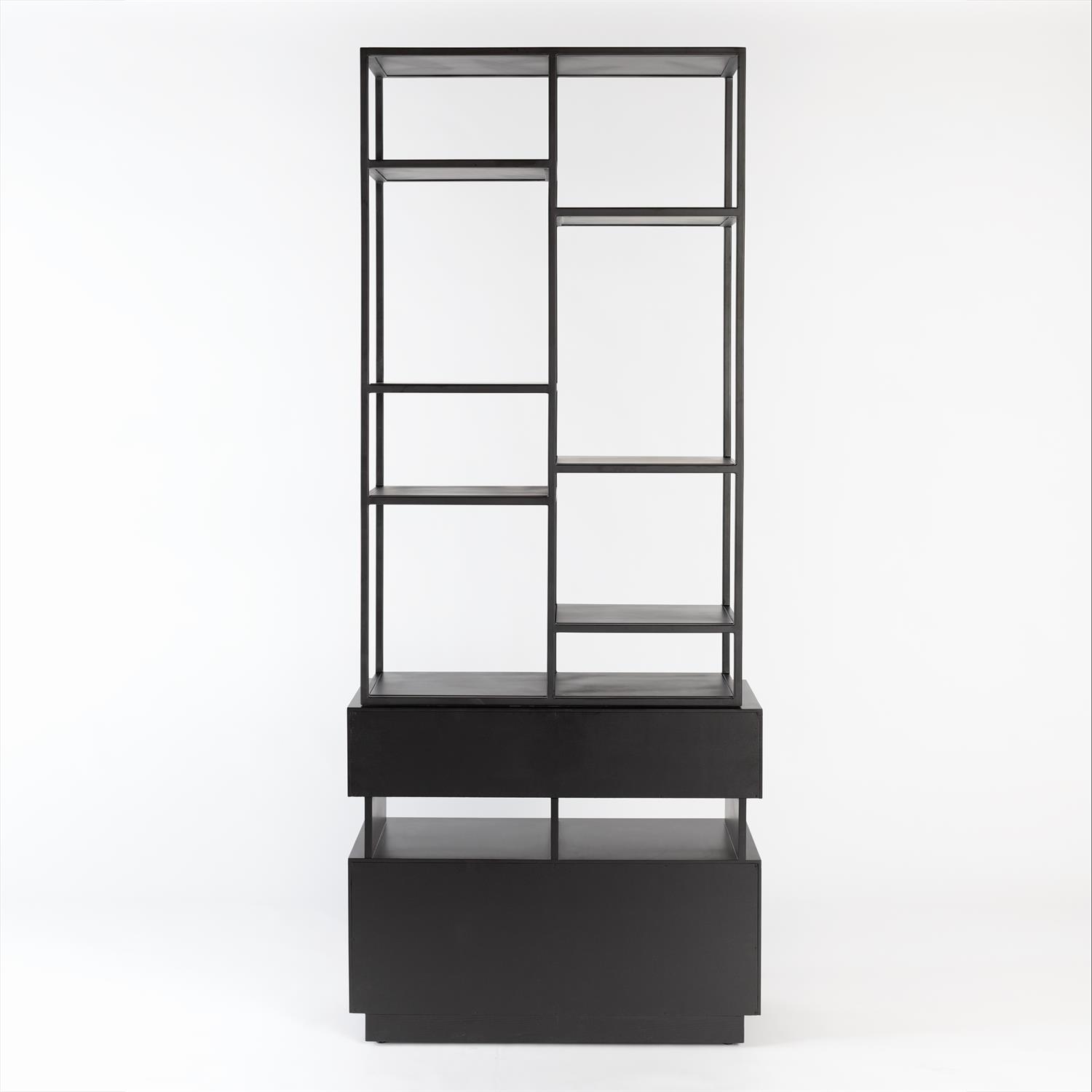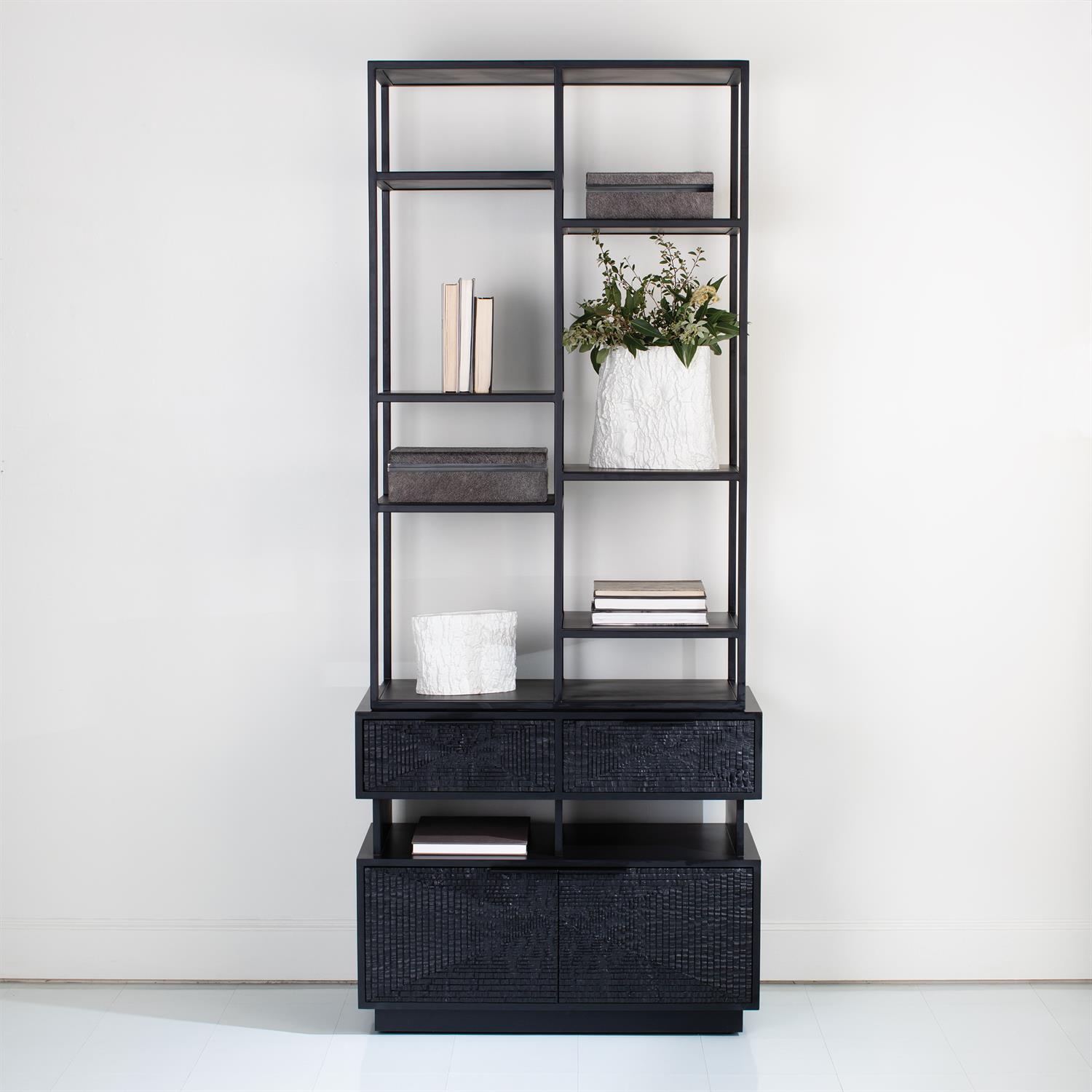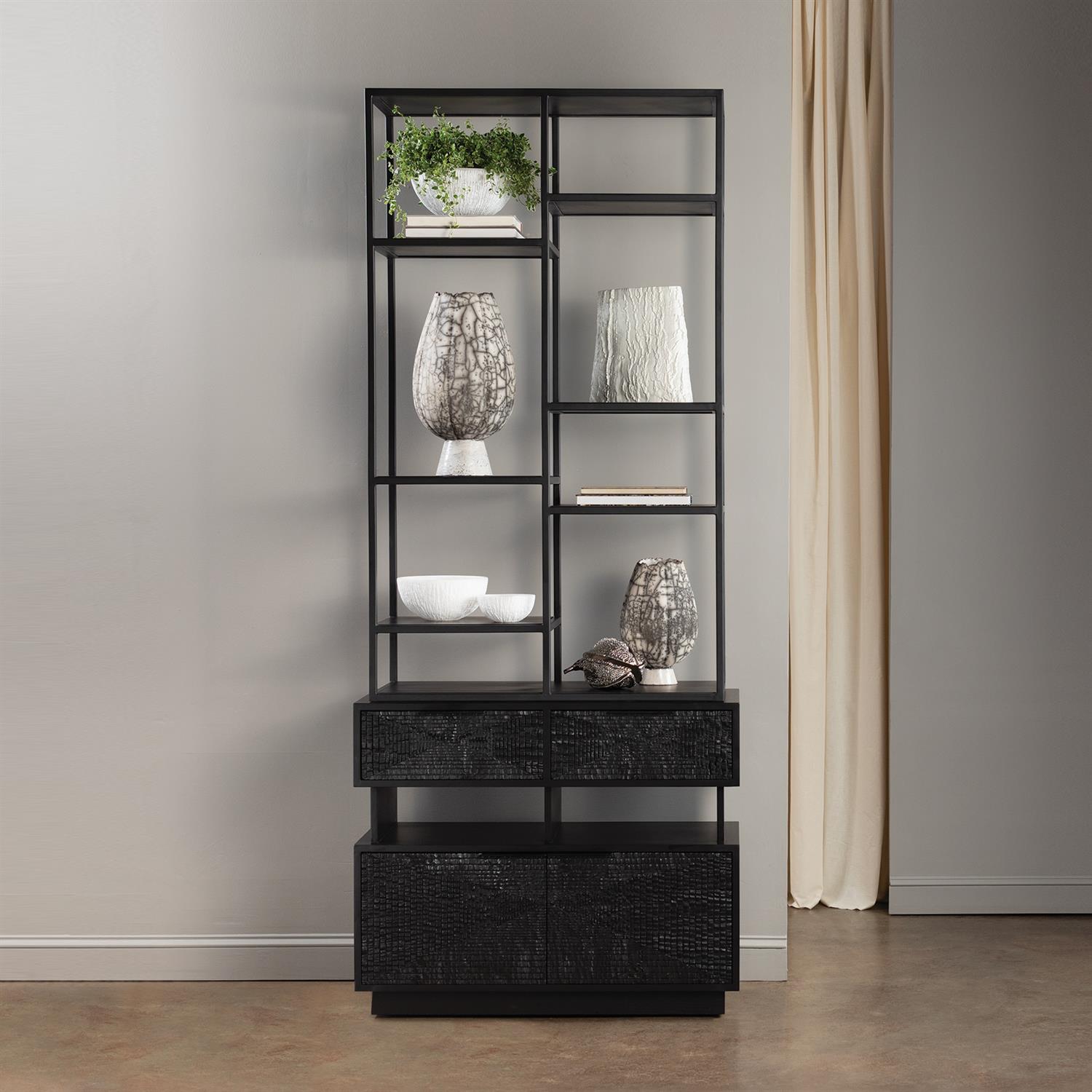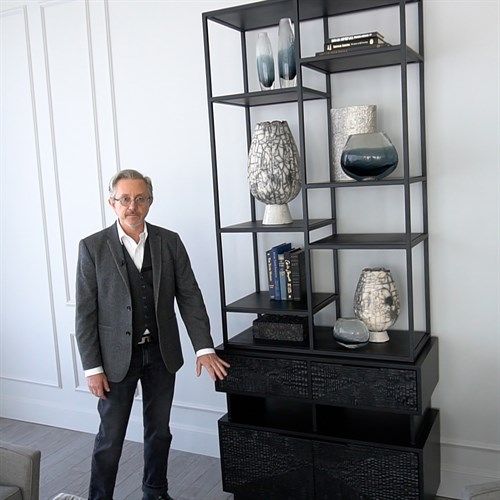 Kyoto Etagere
IMAGE GALLERY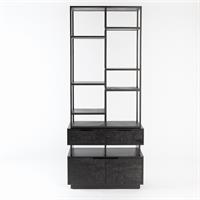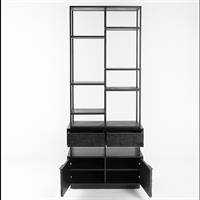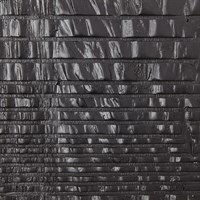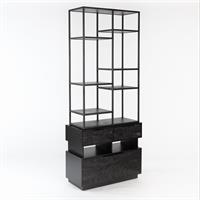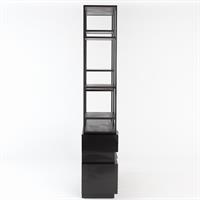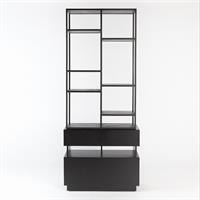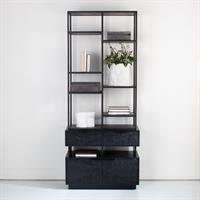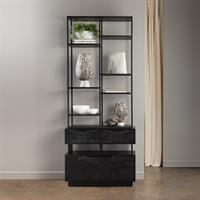 VIDEO GALLERY