Brado Round Swivel Chair-Stone
Brado Round Swivel Chair-Muslin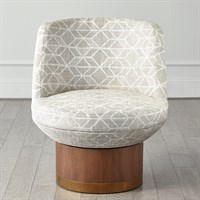 Dimensions
Overall 28"W x 32"H x 28.75"D (48.5 lbs)
Overall 71.12cm W x 81.28cm H x 73.03cm D (22 kg)
Seat Height 17.5"H
Seat Height 44.45cm H
Seat Depth 22.6"D
Seat Depth 57.4cm D
Back Height 19"H
Back Height 48.26cm H
Cushion Thickness 4.5"H
Cushion Thickness 11.43cm H
Leg 19"H x 18"Dia.
Leg 48.26cm H x 45.72cm Dia.

Weight Limit - 330 lbs
This item is covered in natural muslin. It is a temporary covering intended to hold the upholstery components in place until it can be replaced by appropriate upholstery fabric. Muslin is imperfect by nature and is not intended f

Brado Round Swivel Chair-Stone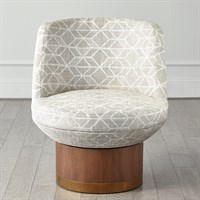 Dimensions
Overall 28"W x 32"H x 28.75"D (48.5 lbs)
Overall 71.12cm W x 81.28cm H x 73.03cm D (22 kg)
Seat Height 17.5"H
Seat Height 44.45cm H
Seat Depth 22.6"D
Seat Depth 57.4cm D
Back Height 19"H
Back Height 48.26cm H
Cushion Thickness 4.5"H
Cushion Thickness 11.43cm H
Leg Dims 19"H x 18"Dia.
Leg Dims 48.26cm H x 45.72cm Dia.

Weight Limit - 330 lbs
Hilary Farr Geode 952 Stone Fabric: 100% Polyester
35kg/m3 Density PU Foam 3350G, Spring
Abrasion-Wyzenbeek: 100,000+


A modern take on a mid-century design, The Brado Round Swivel Chair is made of rich woven fabric and walnut wood finish with a 90-degree swivel and a self-return glide. Also available in muslin.
View Details
Benefits of Registering
Order Online
View Inventory
Create Projects
Download Tear Sheets and Product Images
Receive our latest updates
Registering for Global Views also registers for Studio A | Home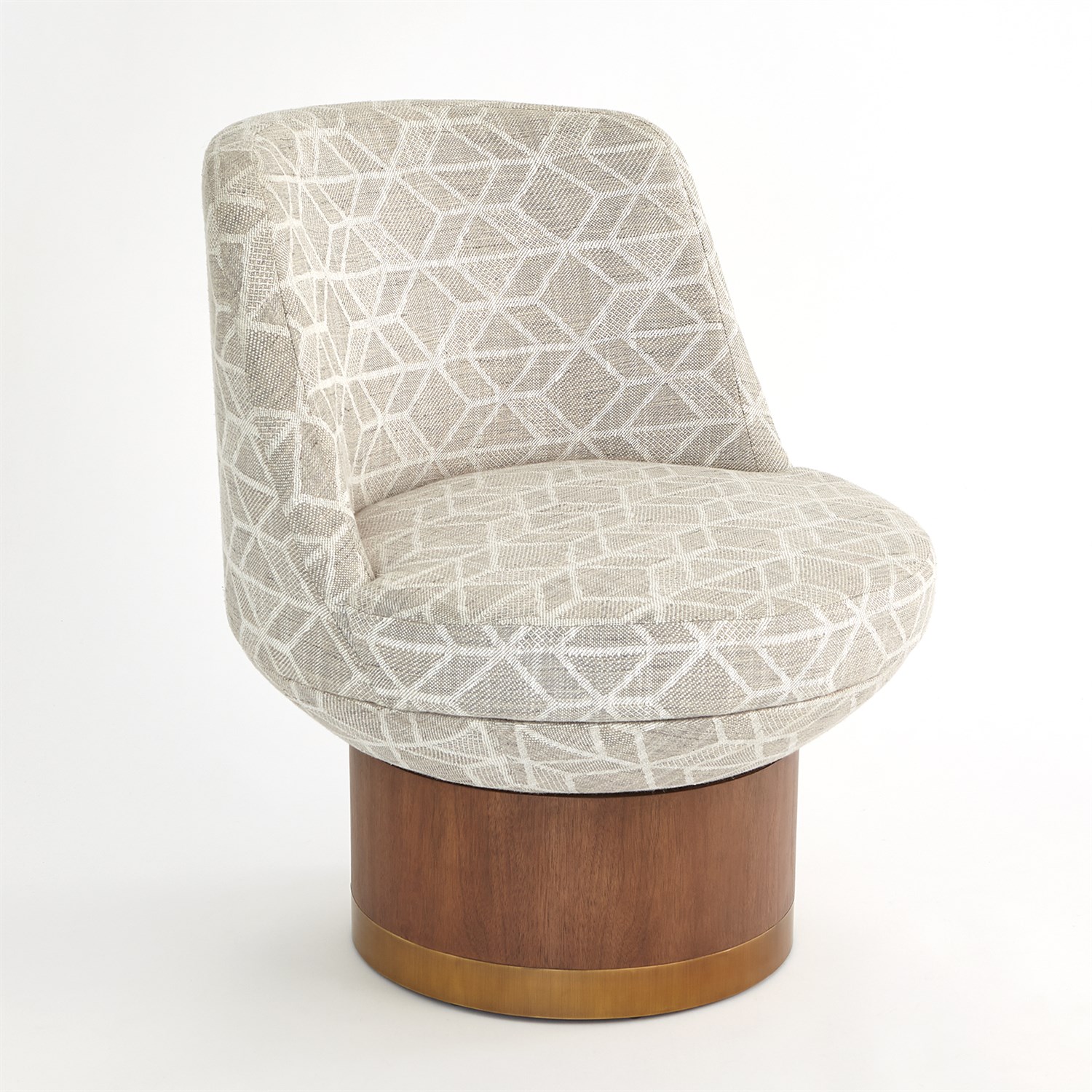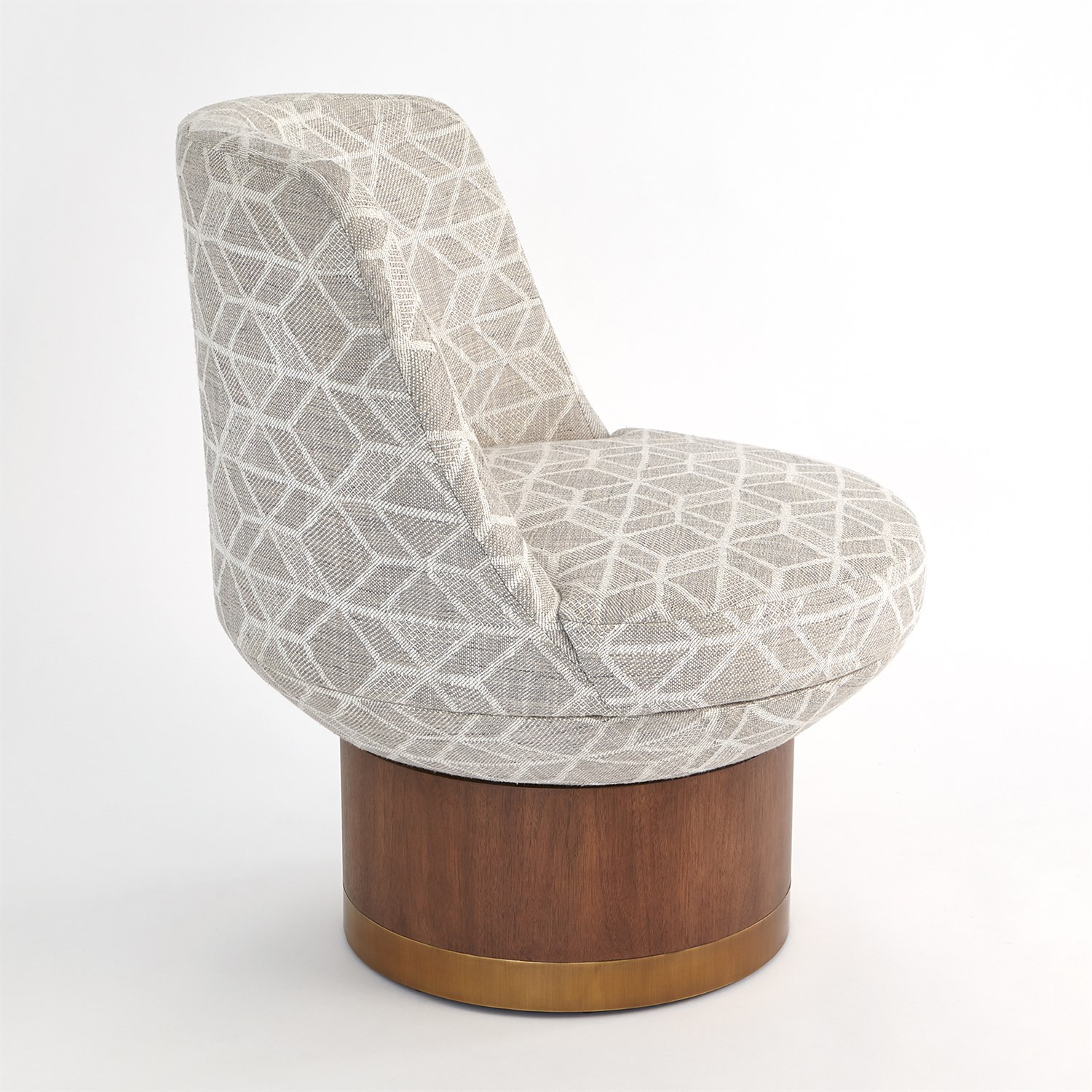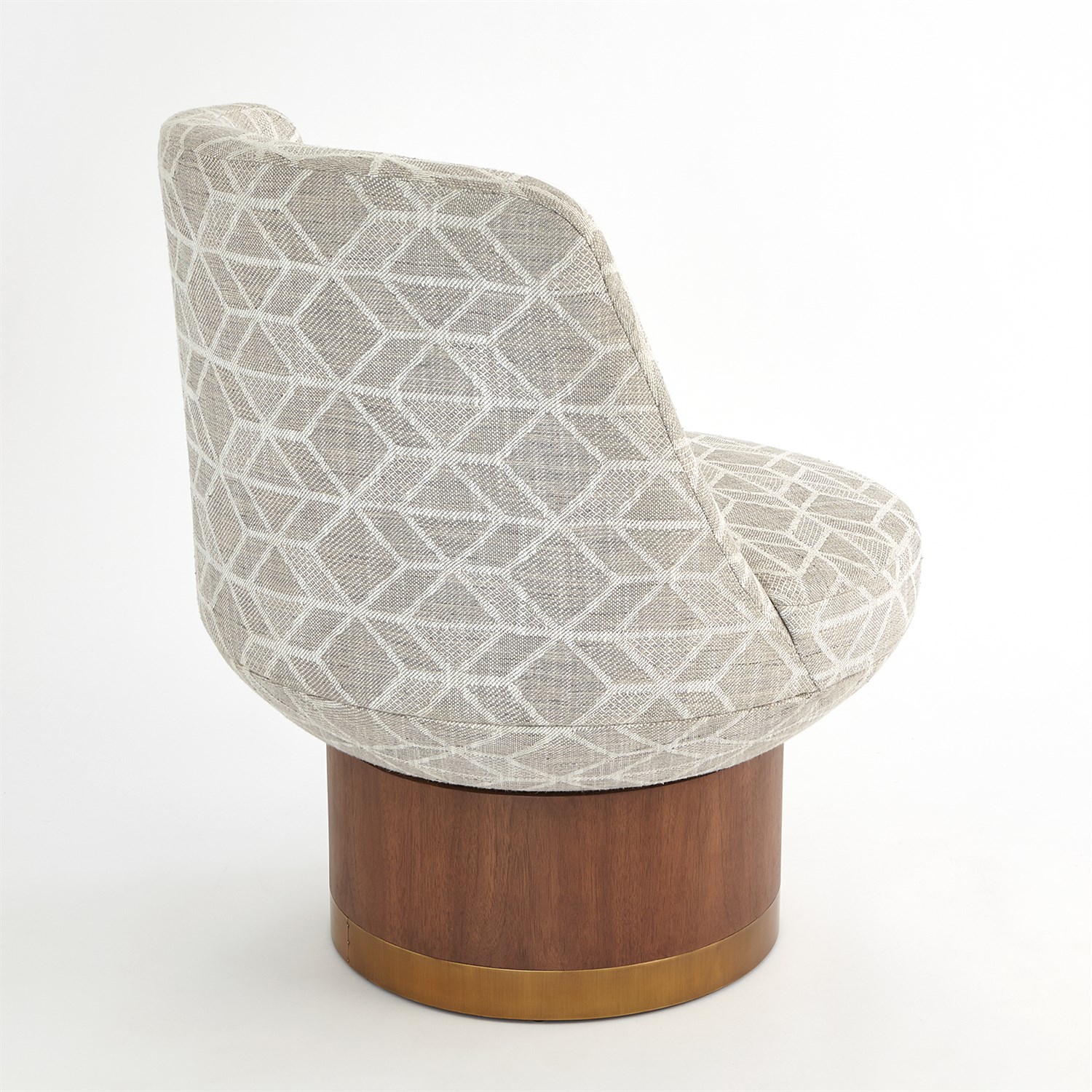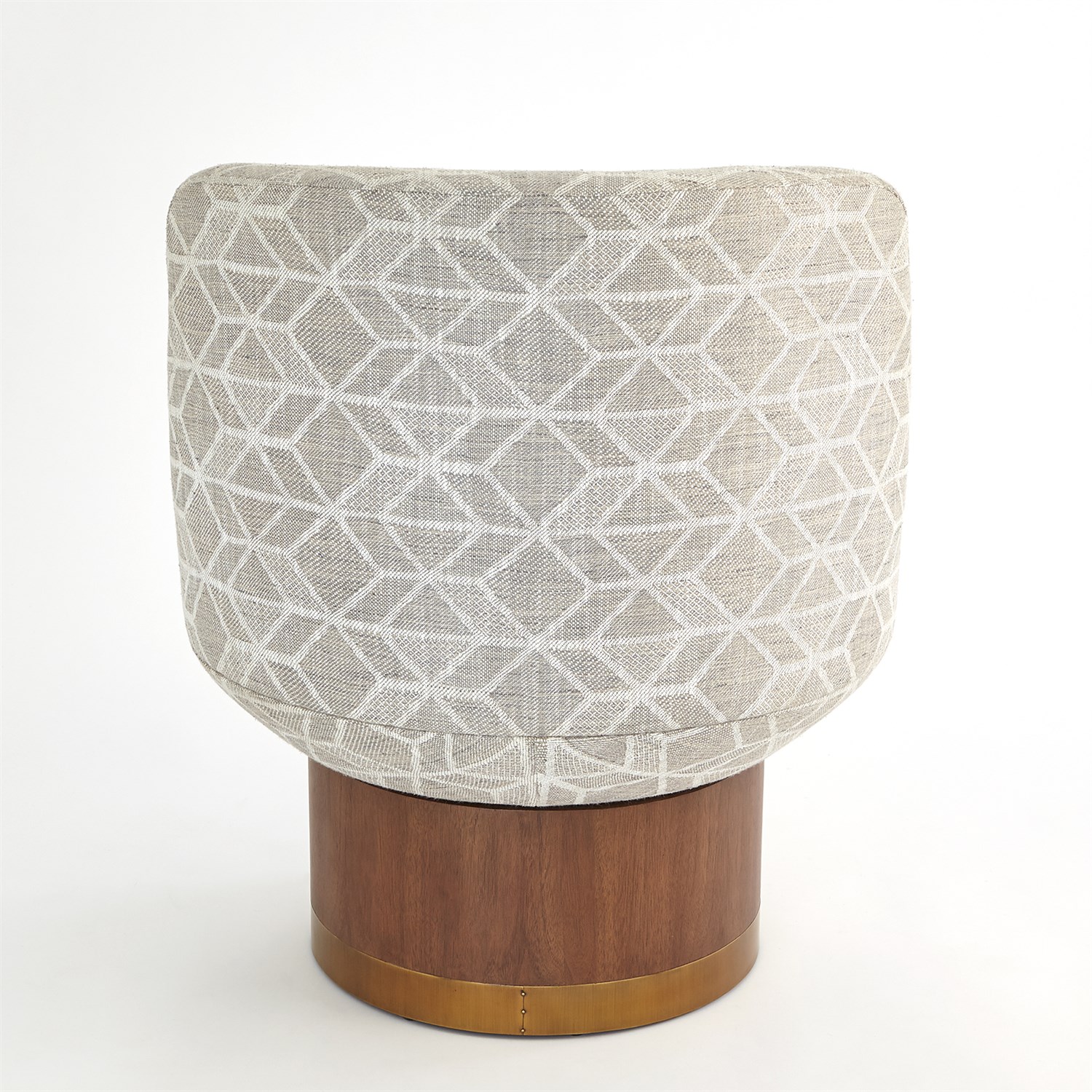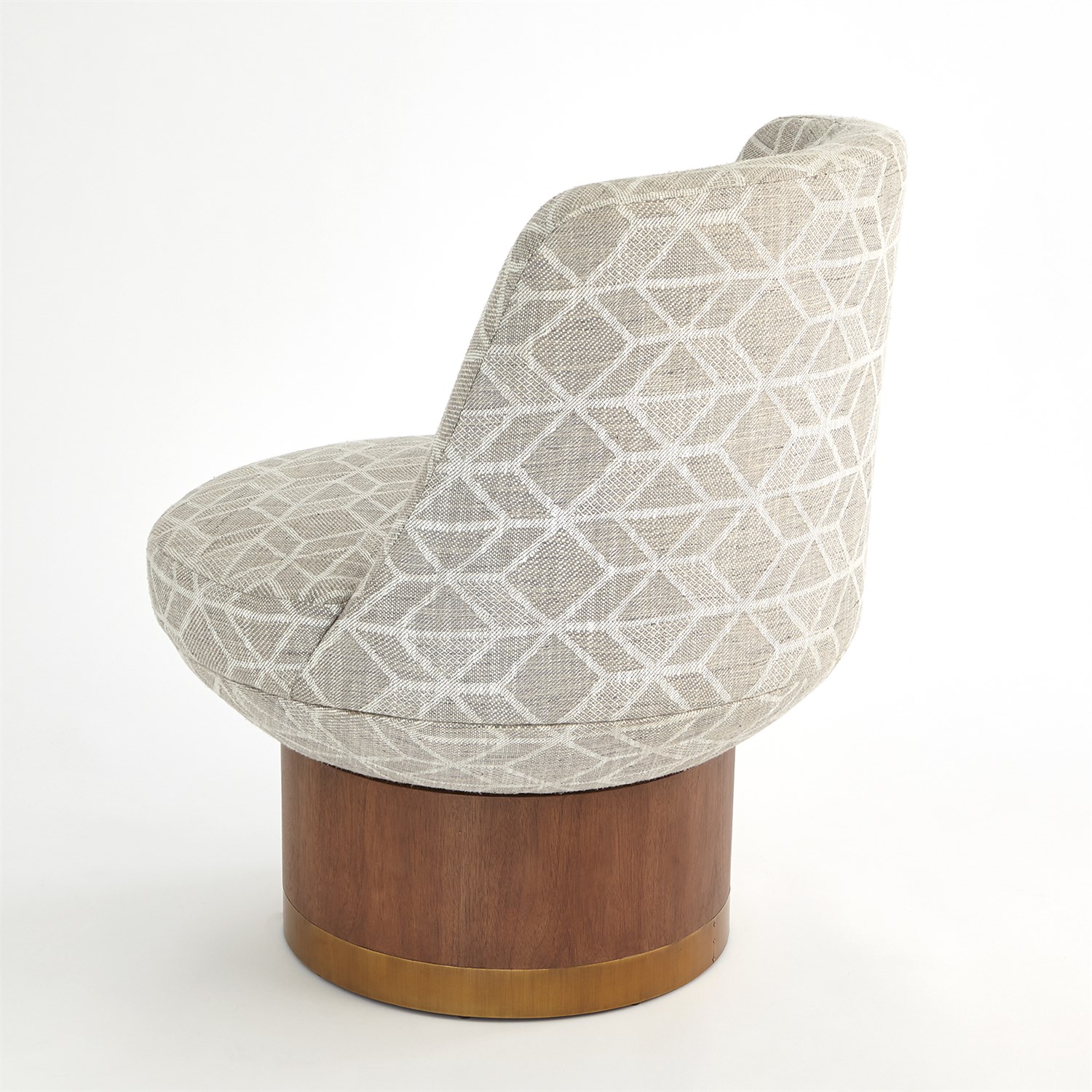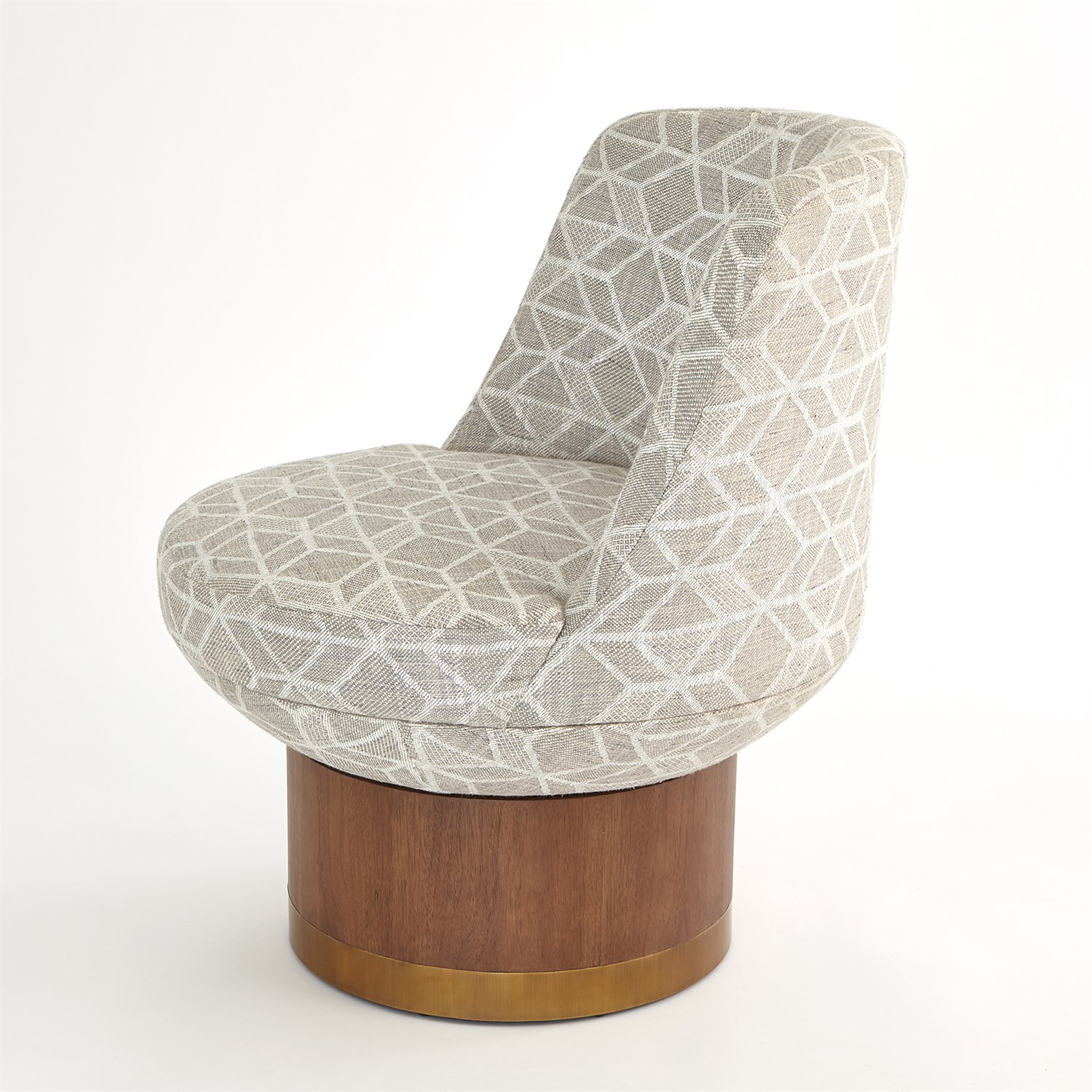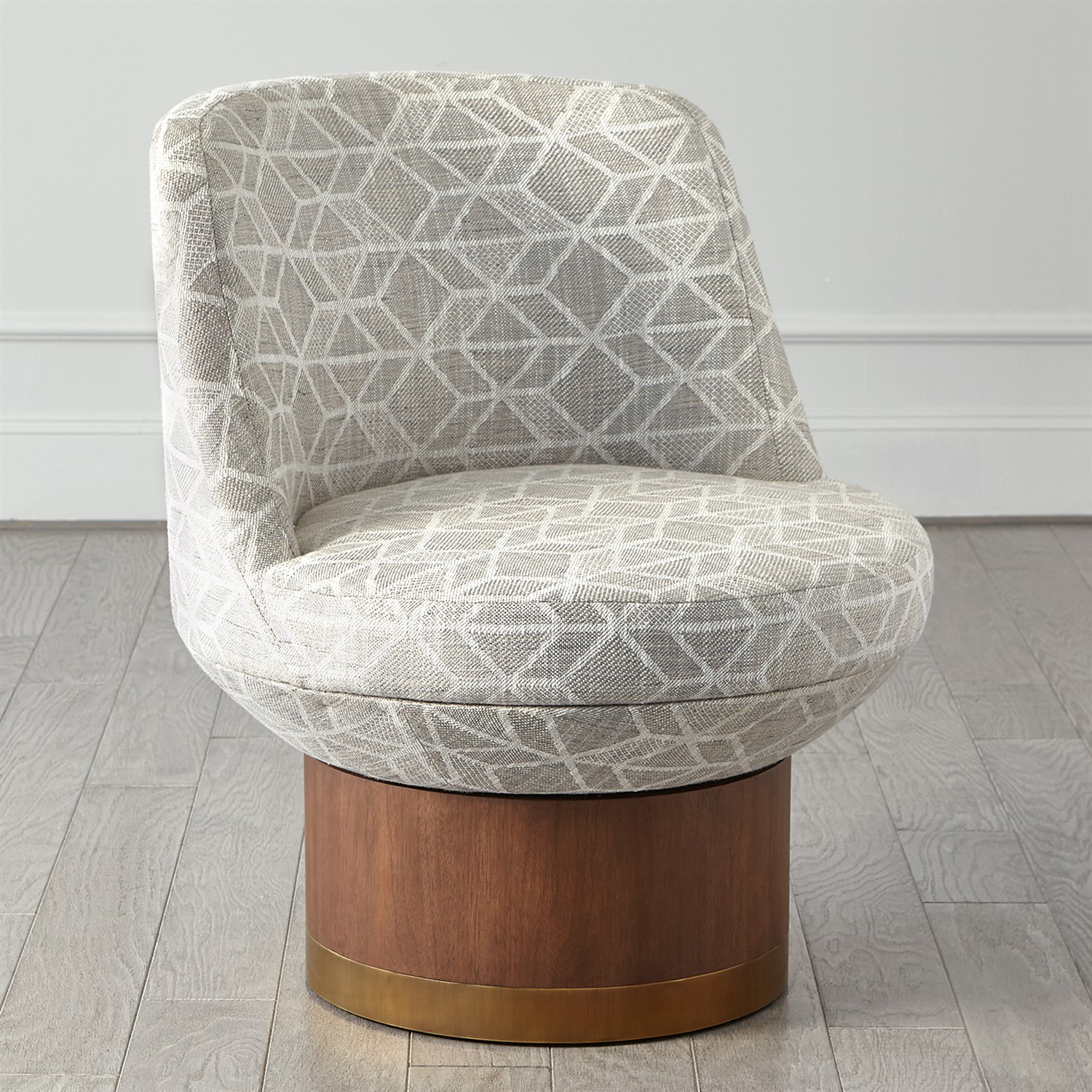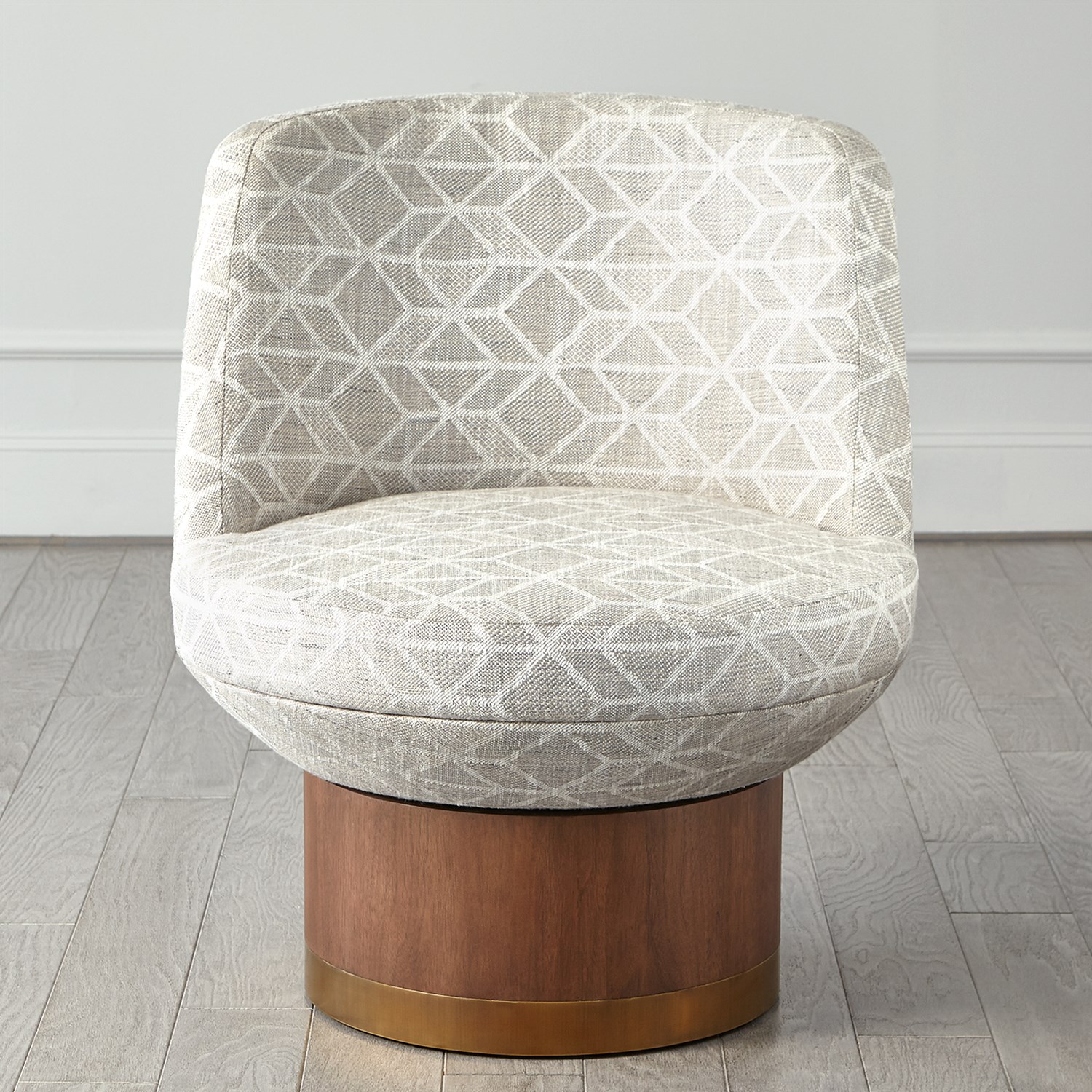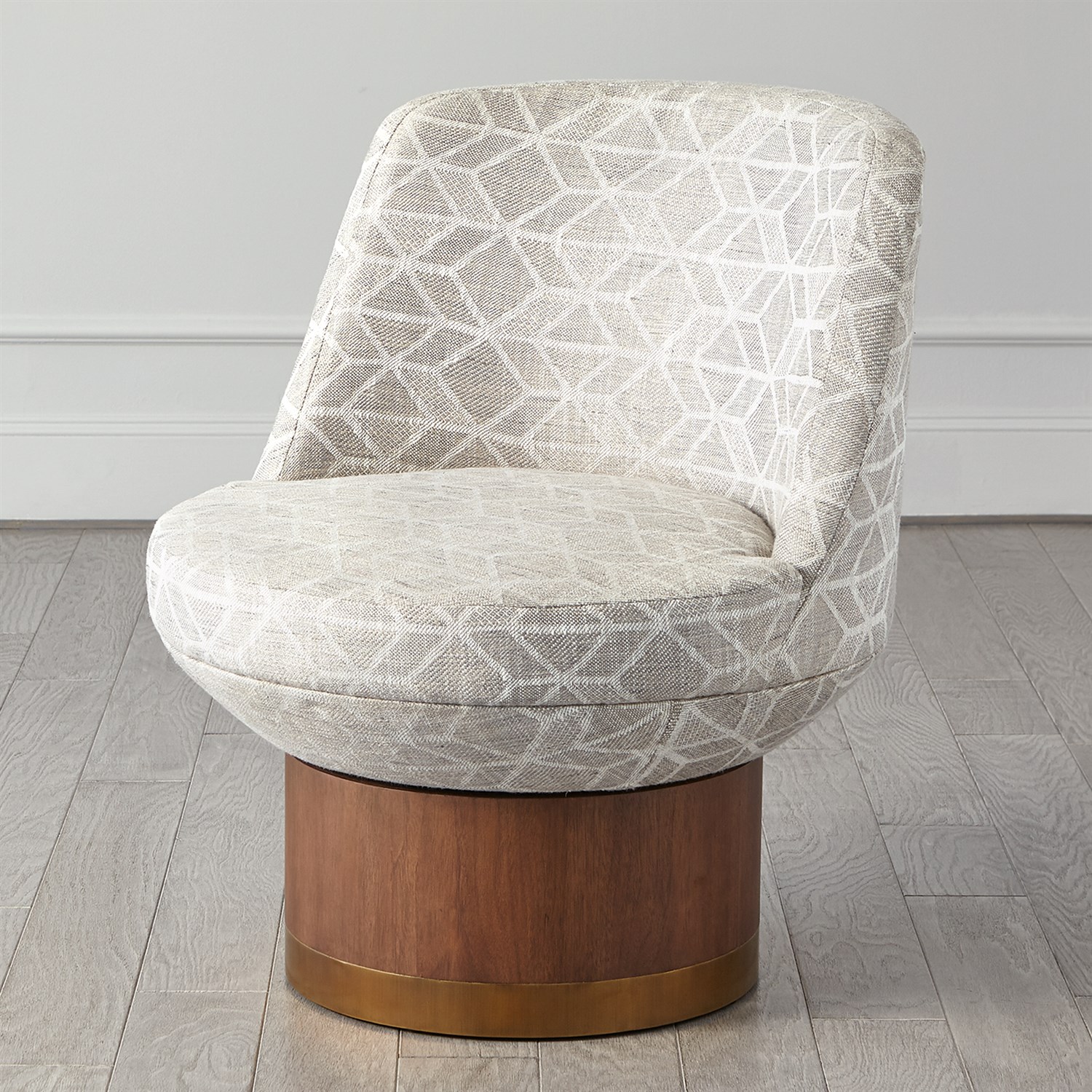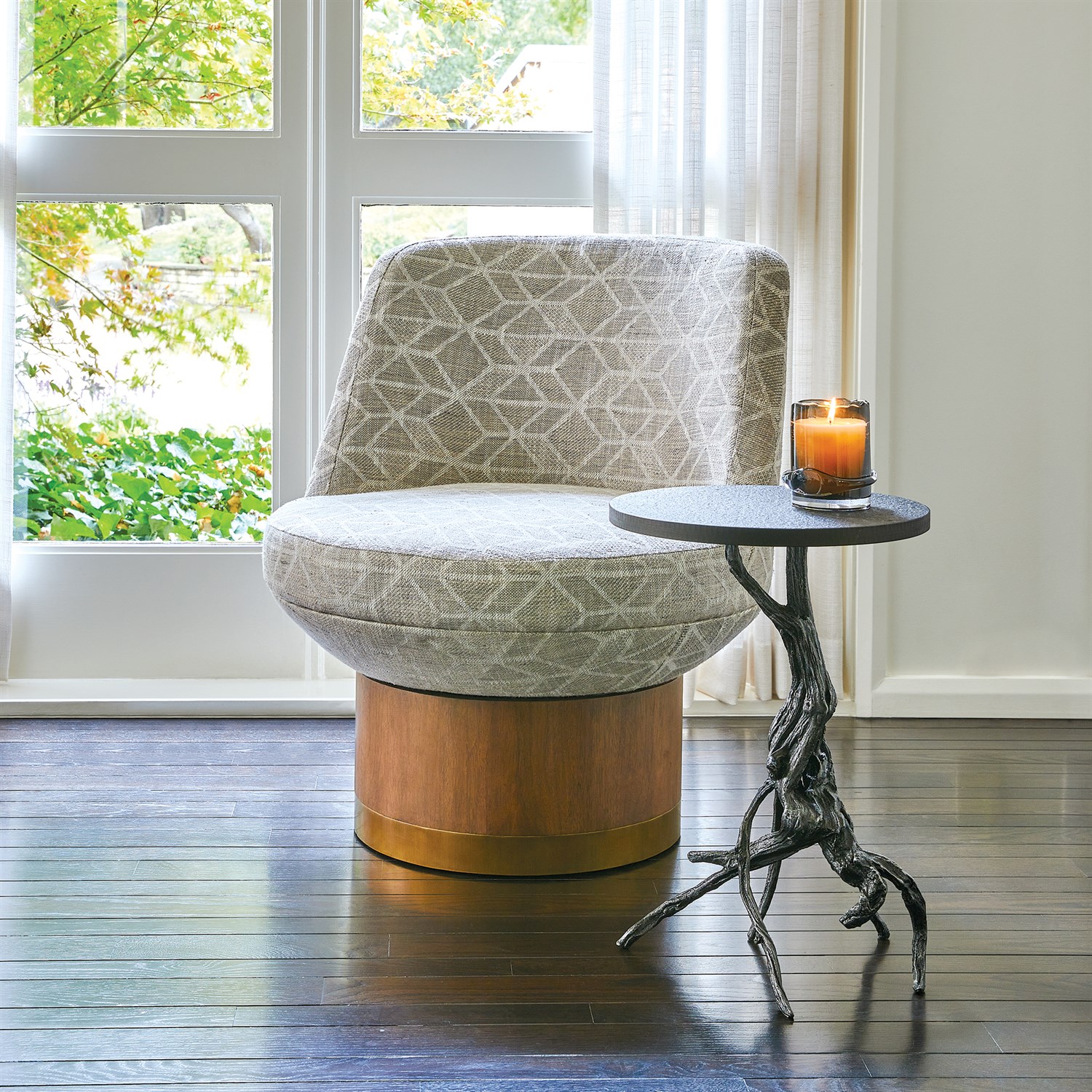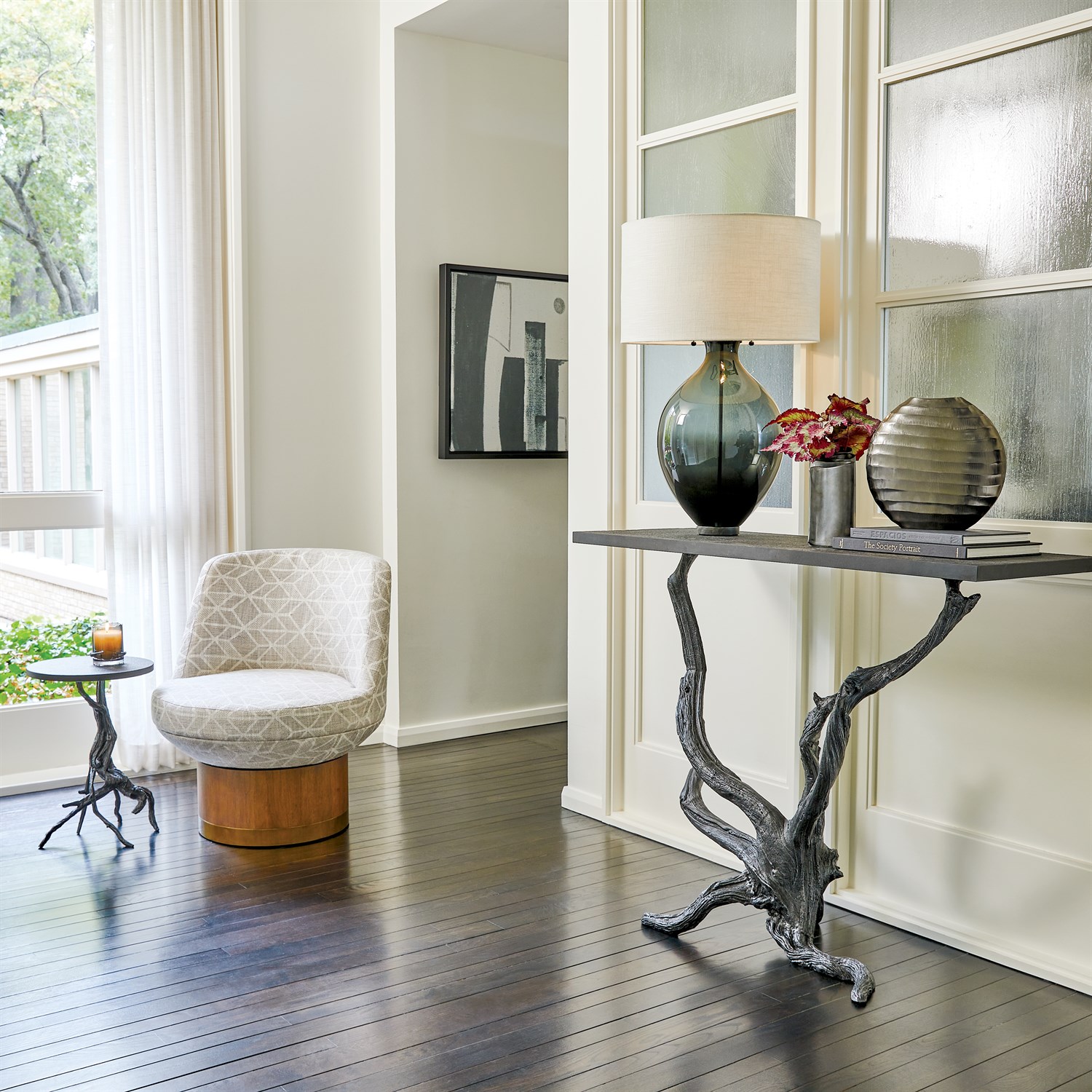 IMAGE GALLERY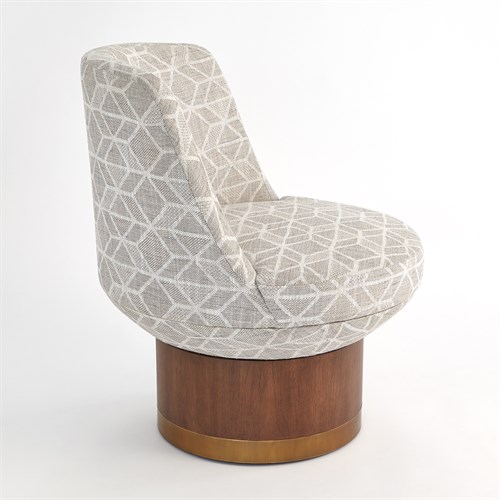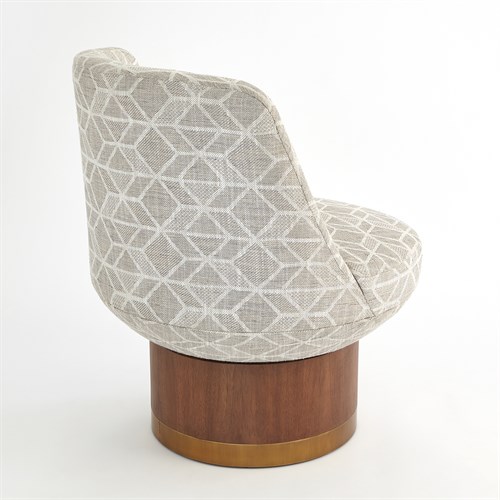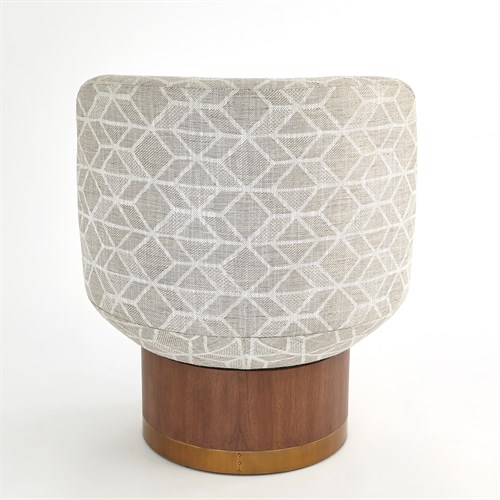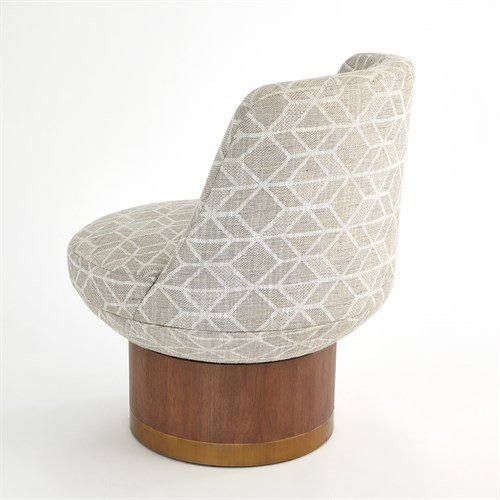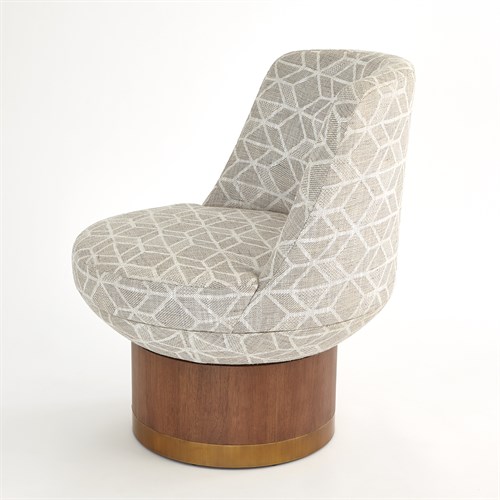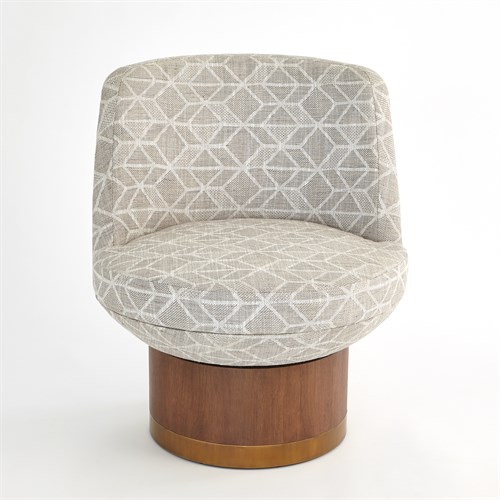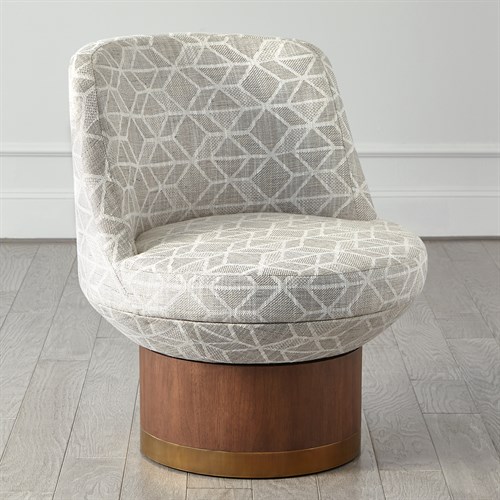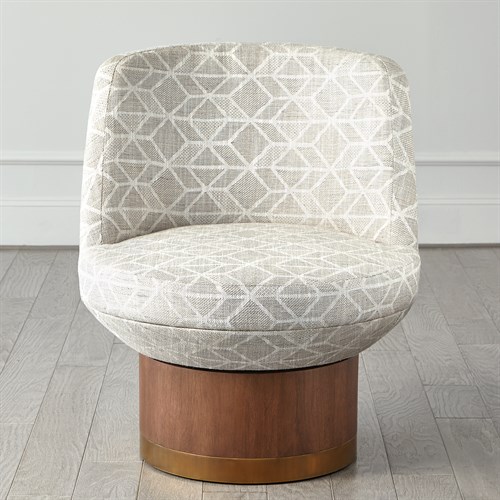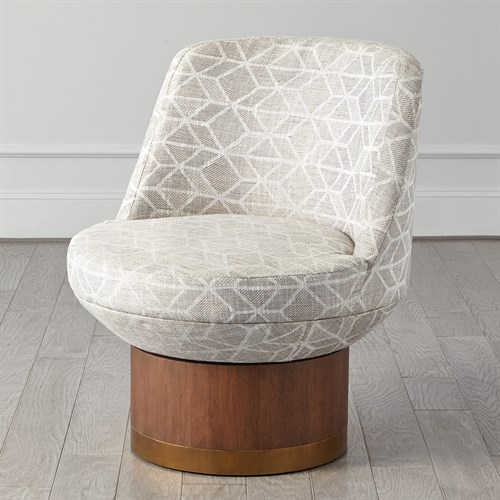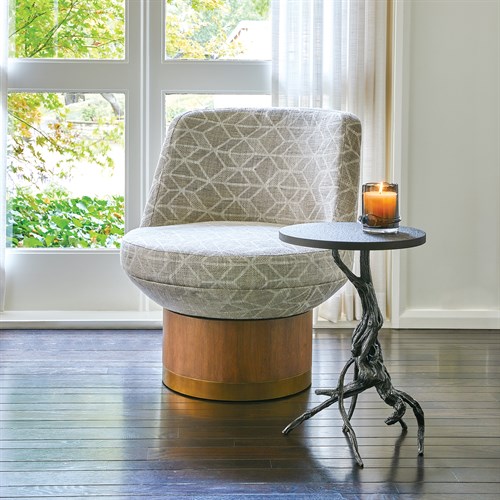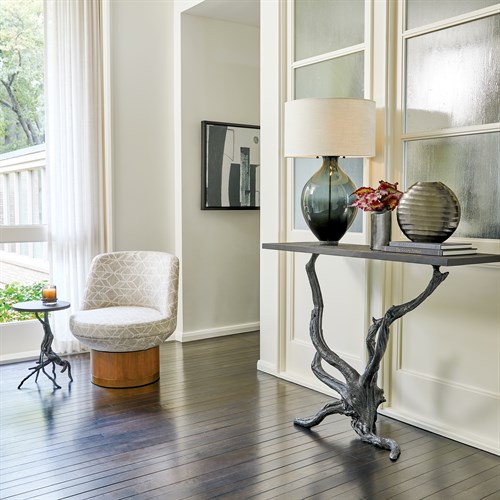 Retail Locator