It's Christmas Eve! Time to eat, drink, and be merry with family and friends in anticipation of one of the most celebrated days of the year. Although we're all sure to have our fill of various cookies and candies over the next couple of days, nothing says Christmas quite like the sweet taste of homemade fudge.
This rich, smooth, chocolatey confection is a holiday staple that is perfect for sharing (if you can resist the urge to keep it all for yourself) and you can make it in no time with Frederick's foolproof recipe below!
Try it out and let us know what you think! We hope you have a very merry Christmas!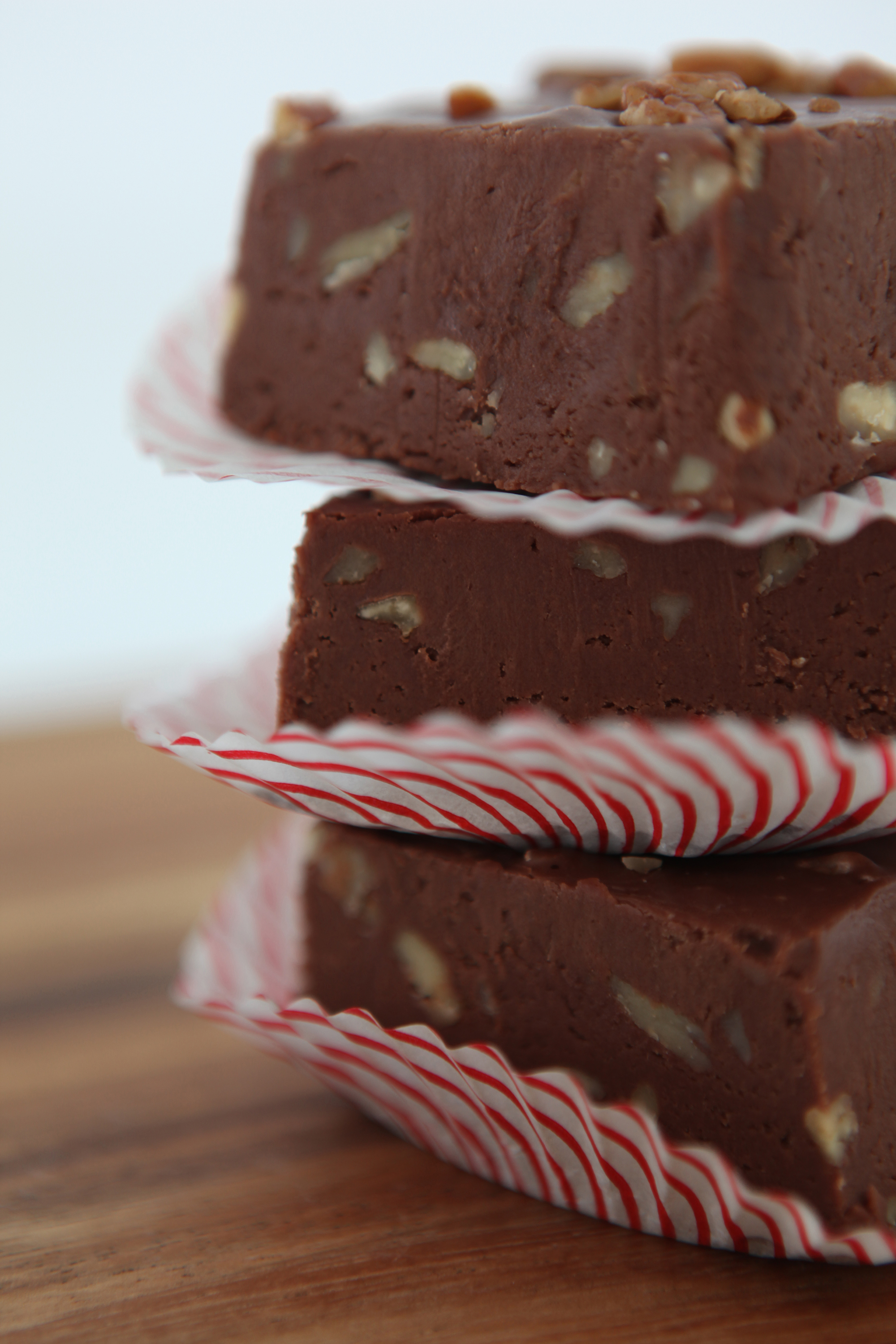 Frederick's Chocolate Fudge

Ingredients 

4 ½ cups sugar 

1 ½ sticks butter 

1 - 12 oz. can evaporated milk 

2 1/2 cups semi-sweet chocolate chips 

1 - 7 oz. marshmallow crème 

1 ½ cups chopped pecans 

1 teaspoon vanilla

 

Combine sugar, butter, and evaporated milk in a heavy bottom pan. Heat until boiling stirring constantly, continue cooking for 4 ½ minutes. Remove from heat stir in chocolate chips and marshmallow crème stirring vigorously until melted. Beat with an electric hand mixer or by hand until slightly thickened and very creamy. Add the pecans and vanilla stirring well. Cool in pan until lukewarm then pour into a buttered dish, allow to cool completely before cutting.