With summer vacation season just around the corner, could there be a better time to get that paper pile back under control? The time is now, friends. A messy, disorganized workspace can be a major source of anxiety and, let's all face it, we just can't take much more! On the other hand, a bare desk can be dull and uninspiring. The last thing you want to come back to after a relaxing week spent sailing the Mediterranean (just a little wishful thinking) is that stressful and/or boring workspace. Combat the clutter and amp up the creativity with these simple, stylish organizing solutions.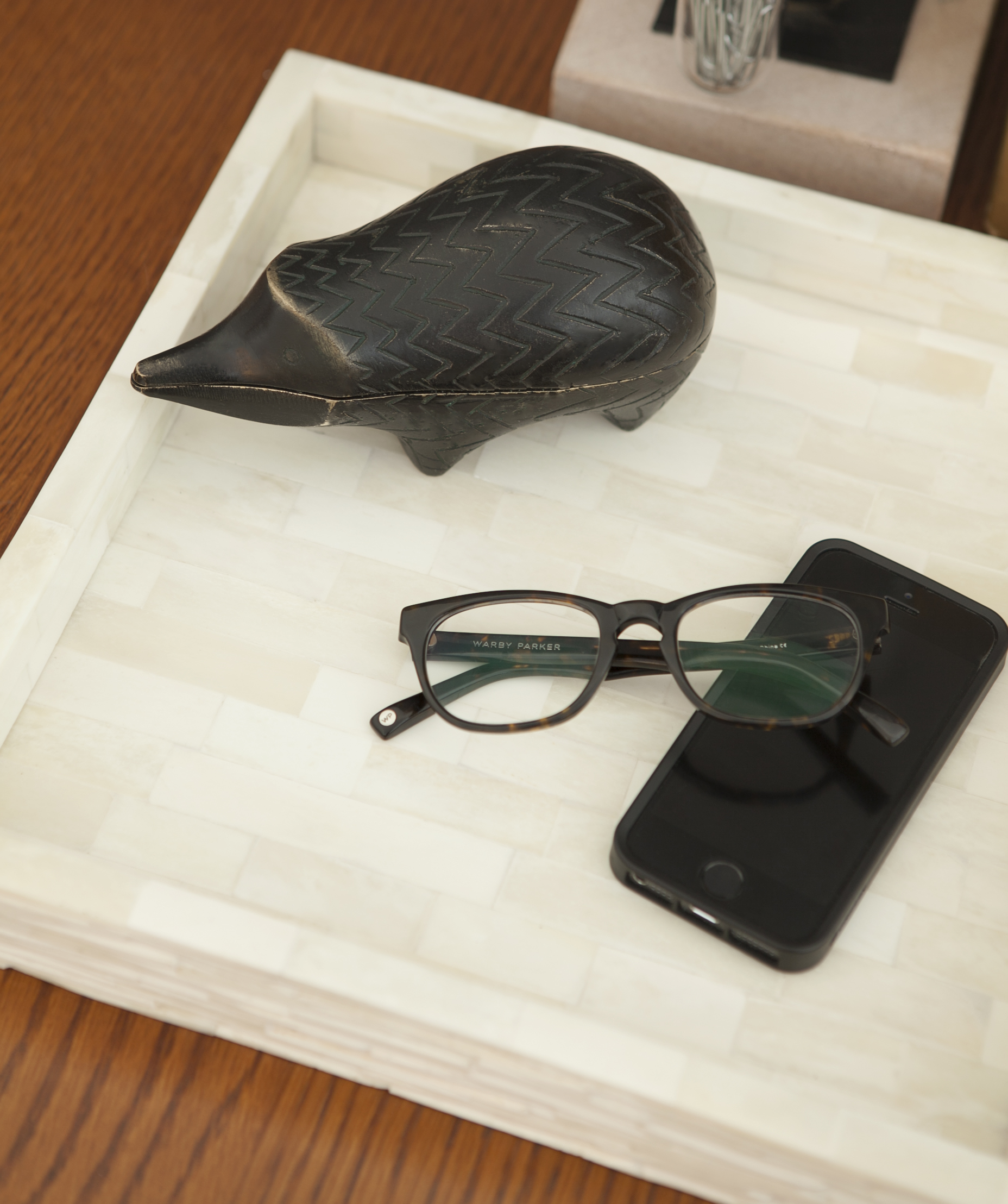 Next, you'll want to focus on accessibility and workflow. Consider your daily routine and determine which things you use most often. Those are the things you'll want to keep within easy reach; everything else can be stored within drawers and cabinets. Do you find that your desk feels cluttered because of a bunch of loose items? Contain them. If everything has a home you'll be much more likely to return things to their designated spot rather than letting it all pile up together. Bonus: This is the perfect opportunity to throw in a little style and character. Beautiful boxes, sleek trays, even test tubes! All become handy, handsome storage solutions for those papers, pens, and paperclips.
After all is said and done, evaluate the situation. This should be an ongoing process. Over time, you may find that you are constantly needing to move that one box out of the way to make room for drafting and drawing. Just go ahead and move it permanently, leaving that area clear. Your new setup should be functional and flexible above all. Keep it fresh by consistently getting rid of the old and making space for the new. Change is a good thing and your workspace will most certainly benefit from it.
Get the look...
Studio A Chiseled Bone Collection
DwellStudio by Global Views Hedgehog Box
Studio A Threaded Flower Tubes
Studio A Twig Balls
DwellStudio by Global Views Triangle Stripe Boxes
(Check out other great options for the office here and here!)