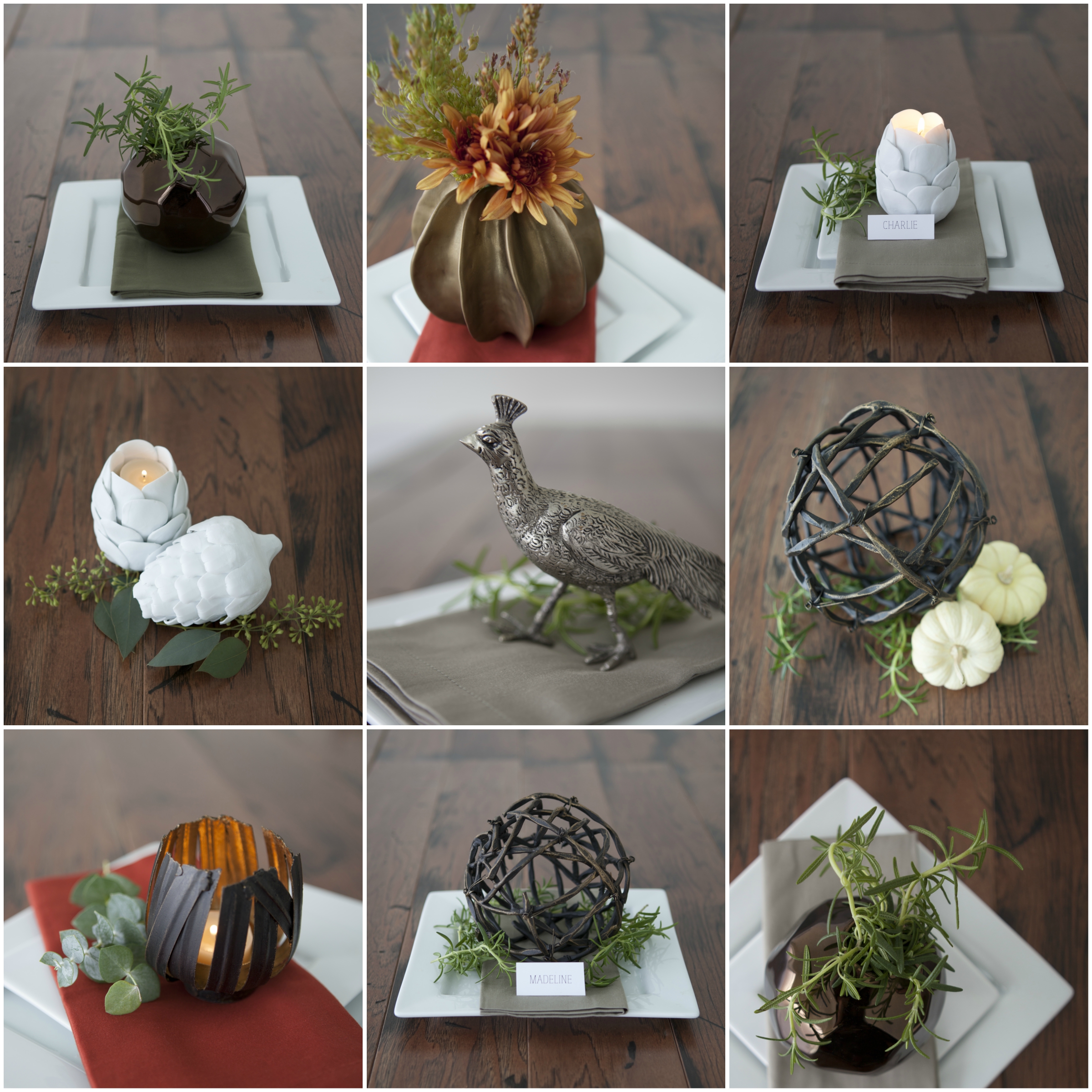 Thanksgiving is upon us! Tomorrow we all gather with family and friends for one of the biggest feasts of the year... and we can hardly wait! However, for those of you playing host or hostess this year, the stress and anxiety of impending festivities may have you feeling a little less than enthusiastic. Don't fret! Here are a few simple ways to bring some last-minute holiday cheer to your table. Time may be running out, but these little additions only take minutes and are sure to get you back in the spirit!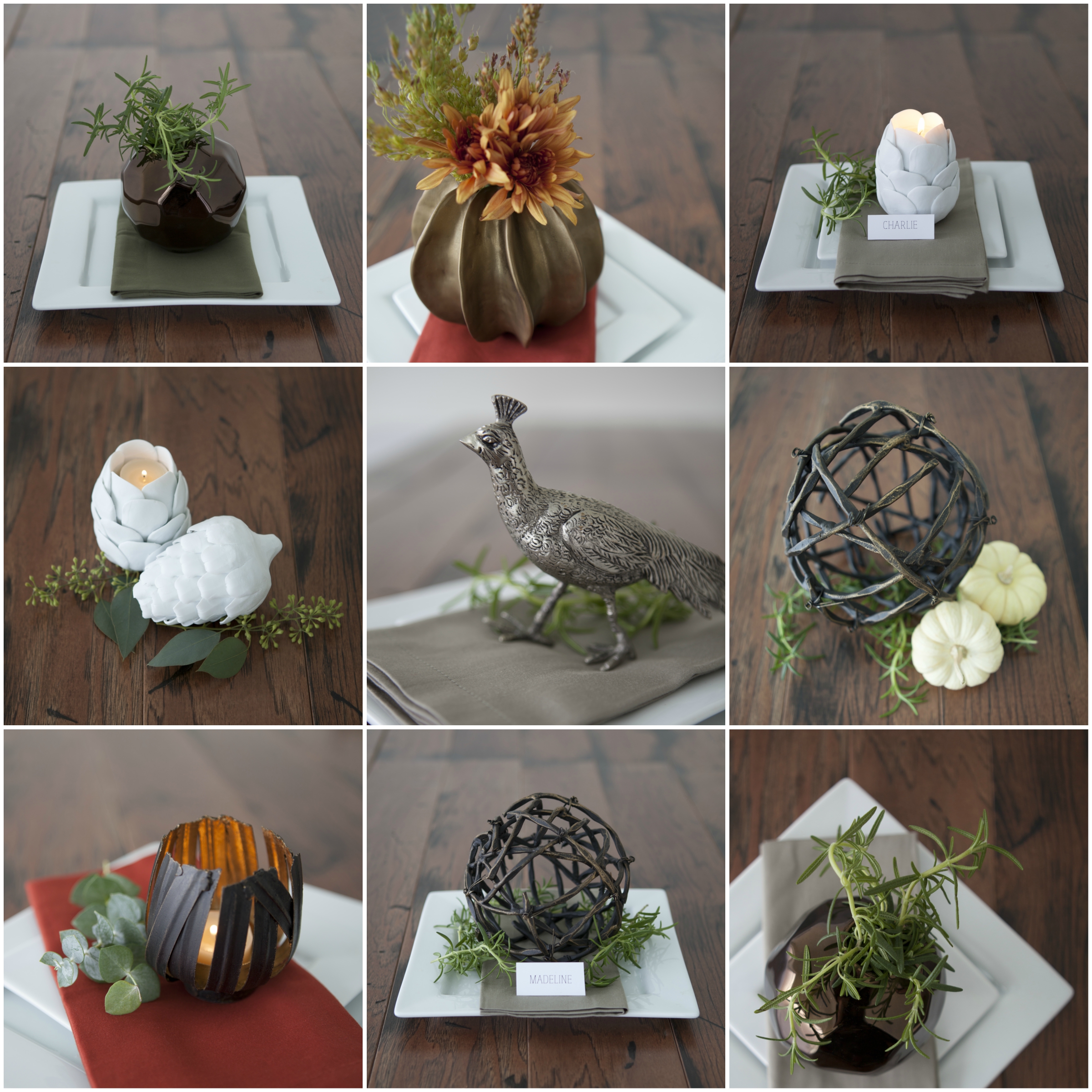 1. Floral - Everyone knows that having something fresh and floral on the table can instantly brighten up a meal. Of course, this doesn't mean you need elaborate centerpieces or professional arrangements. A simple grocery store bouquet goes a long way when broken up into smaller vases. You can even go out into the yard and clip some rosemary or beautiful fall foliage.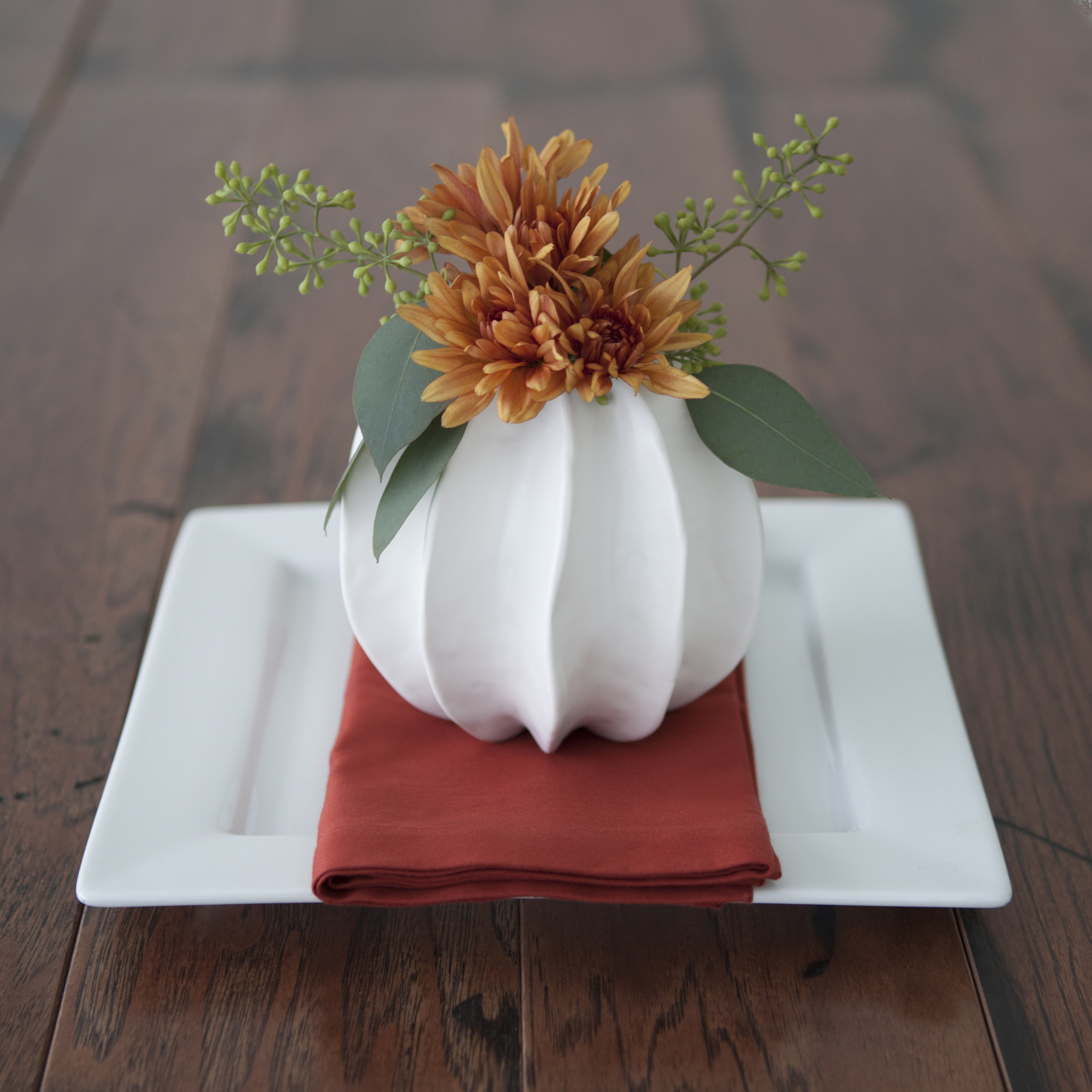 2. Candles - The simplest way to create a warm atmosphere for your holiday gathering? Light a candle! Luckily, many of us already have a votive or two sitting around the house. If not, simply add them to your last-minute grocery list. Eating by candlelight, even during the middle of the day, always feels like a special occasion.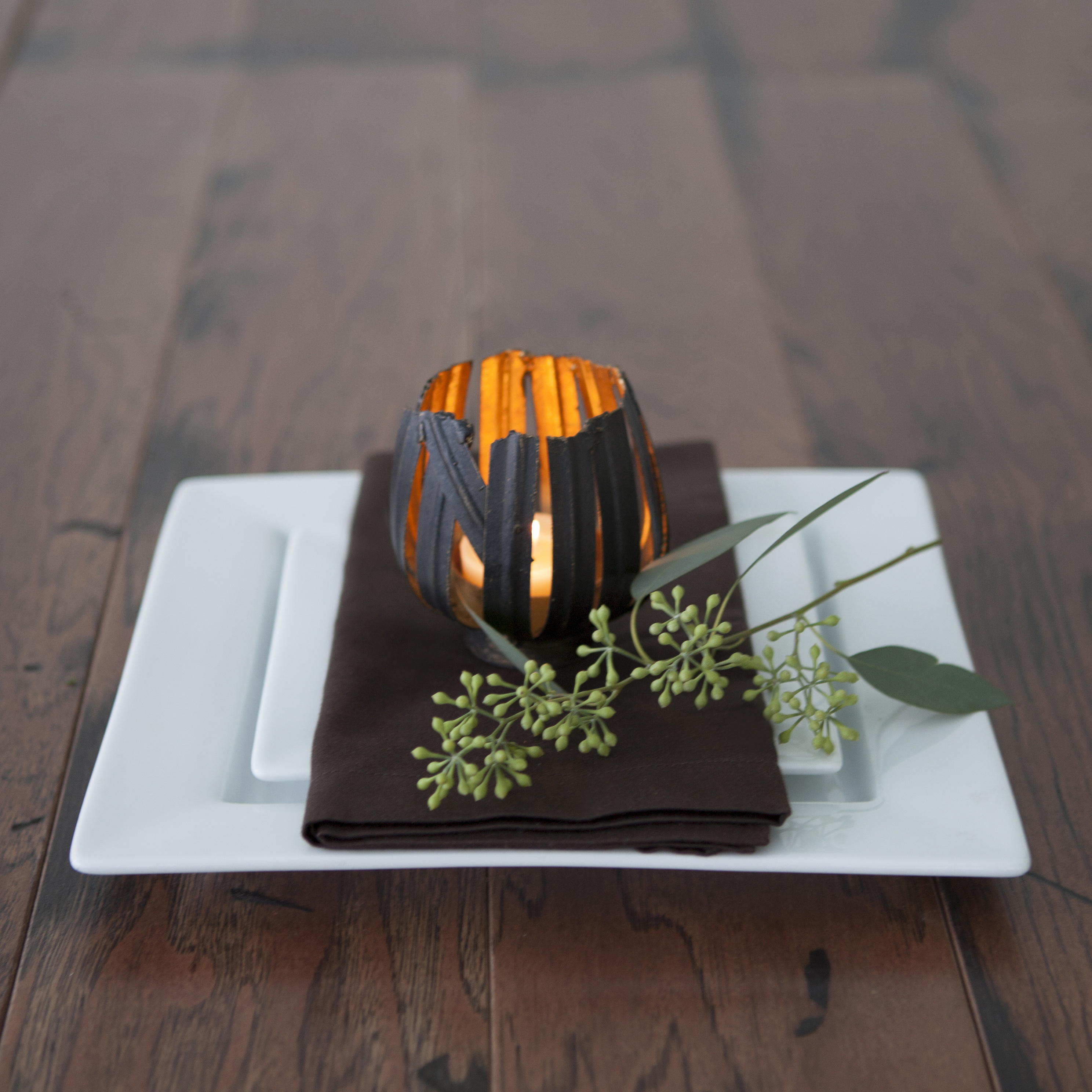 3. Found Objects - Need a conversation starter? Wanting to add a personalized touch to your place settings? This can be accomplished with just a little creativity and resourcefulness. Just about any small, natural object (or fabulous Global Views or Studio A accessory!) can be turned into a unique place holder. Pine cones, pumpkins... even acorns! Simply add a little shot of floral, a pretty ribbon, or a handwritten note.Tomorrow may be all about the turkey and cranberry sauce, but these little details can really make it special. Wishing you the happiest Thanksgiving! Get the look... Floral:
Bronze Nugget Bud Vase
,
Antique Gold Sea Star Vase
,
White Sea Star Vase
Candles:
White Artichoke T-Lite
,
Small Whaleback Luminary
Found Objects:
White Artichoke
,
Pair of Metal Peacocks
,
Small Twig Ball