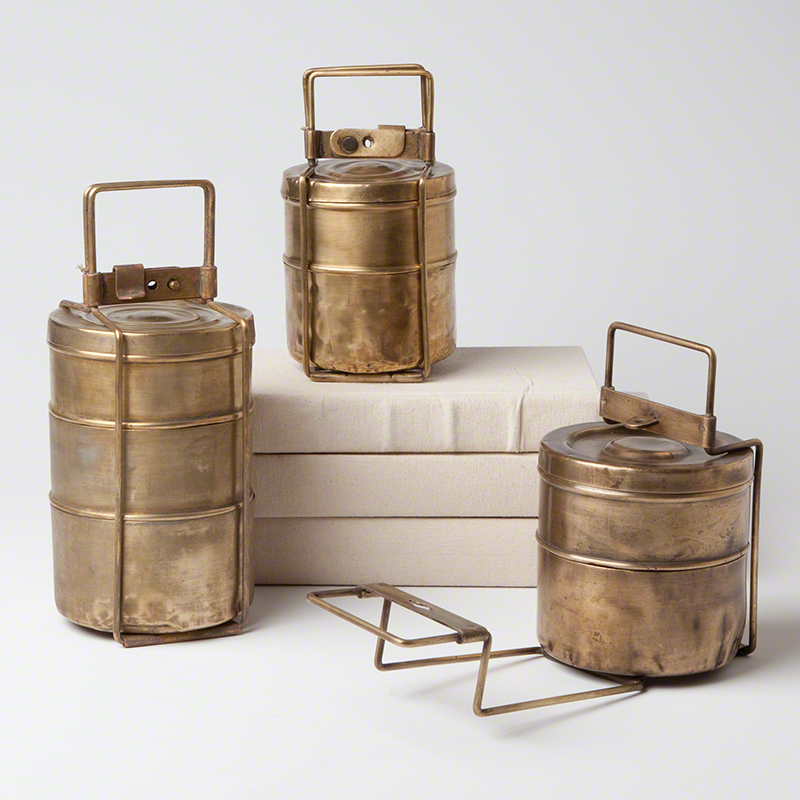 BACK to thumbnails
ITEM#
DESCRIPTION
DIMENSIONS
TEARSHEET




Part of our artifacts collection, the brass Tiffin Boxes were once used as lunch boxes in India. Ranging in size from two to four compartments, the latched handle cleverly held the containers tightly in place. No two are alike.
©2017 STUDIO|A HOME - A
GLOBAL VIEWS
COMPANY. ALL RIGHTS RESERVED.